Industrial Designer - Atlanta, GA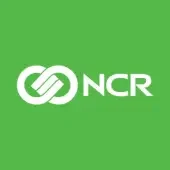 NCR
Design
Atlanta, GA, USA
Posted on Saturday, November 4, 2023
About NCR
NCR Corporation (NYSE: NCR) is a leader in transforming, connecting and running technology platforms for self-directed banking, stores and restaurants. NCR is headquartered in Atlanta, Ga., with 38,000 employees globally. NCR is a trademark of NCR Corporation in the United States and other countries.
Title: Industrial Designer
Location: Atlanta, GA
NCR VOYIX Corporation (NYSE: VYX) is a leading global provider of digital commerce solutions for the retail, restaurant and banking industries. NCR VOYIX is headquartered in Atlanta, Georgia, with approximately 16,000 employees in 35 countries across the globe. For nearly 140 years, we have been the global leader in consumer transaction technologies, turning everyday consumer interactions into meaningful moments. Today, NCR VOYIX transforms the stores, restaurants and digital banking experiences with cloud-based, platform-led SaaS and services capabilities
NCR VOYIX Corporation is looking for a talented Industrial Designer to join our User Centered Design team. This is an exciting opportunity where you will focus on crafting the next generations of innovative and disruptive design solutions that will lead the retail & restaurant transactional experiences into the future.
The User Centered Design team at NCR is a group of highly skilled Industrial designers developing world-class leading retail and hospitality solutions. You will be a key member sharing concepts and designs while collaborating closely with the Hardware Engineering team, as well as Hardware & Software Program Managers, UX/UI teams, and other stakeholders. All contributing to define the future vision for the retail and restaurant industries.
The Ideal Candidate:
This role is a perfect match if you love improving people's lives and are passionate for technical innovation. We are looking for a designer who is empathetic and embraces a diverse sets of needs and values.
This position requires undertaking complex challenges and developing innovative solutions where you are a creative problem solver with an inquisitive mind. You like to explore unconventional connections between technology, design, and engineering that will lead to highly inventive and delightful, user focused solutions for the retail and restaurant transactional experiences.
You are passionate about design with a strong aesthetic sense, a refined design sensitivity for proportion, scale, shapes, colors, textures and stays current with the latest design trends, methodologies, and tools.
You are able to empathize with other stakeholders' goals, taking their feedback constructively to quickly iterate on design proposals while maintaining the design intent through to manufacturing.
Has a keen interest in emerging technologies and how they can be applied to improve people's lives. Knowledge of applied AI principles to retail and restaurant experiences is a plus.
Energetic, self-driven, process minded, an optimistic problem solver who is forward thinking and has a universal approach to design. Genuinely enjoys diversity and an authentic team culture.
This is a Full-Time position.
What we are looking for:
A keen awareness of usability and complete empathy towards the end user. Ideally with experience in Self-Service design and knowledgeable in Human Factors & Accessibility regulations. Always placing the user at the center of a design for an accessible, user friendly, elegant, cost effective and functional solution.

Strong work ethic and organizational skills with the ability to work independently, manage multiple tasks, own deliverables, and deadlines, own the process with minimal supervision while also being a team player and implementing your team and other stake holders' feedback for a comprehensive solution.

The ability to develop and lead the design process, from problem definition, upfront research to leading ideation sessions and solutioning to present a coherent and compelling story to stakeholders.

The capacity to design from a clear brief, set of requirements and a budget: Multiple innovative concepts that meet the User Centered Design team and other stakeholder's requirements. With a flexible design approach as requirements can evolve.

Your ability to effectively articulate and express and refine ideas through sketches prior to taking them into CAD.

Digital visualization skills: creating detailed concept CAD files for release to engineering development or renderings for evaluation. Being able to communicate design intent through a visual journey to key stakeholders.

Mechanically Inclined: with a clear understanding of mechanical engineering principles and part design. A strong spatial, three-dimensional mindset for conceptualizing mechanisms or structural designs.

Experienced in Design for Manufacturing processes with knowledge on sustainability and alternative manufacturing or materials. With the ability to establish materials & finishes while collaborating with key stakeholders to consider cost/ schedule/performance and design trade-offs, in order to produce a design that is feasible and cost effective.
Required:
A BS/BA/BFA degree in Industrial Design.

A minimum of 4 years of experience working as an industrial designer, ideally with experience in packaging hardware electronic components for self-service devices or solutions that require constant human interaction. A proven record of designing products that have been brought to market.

A visually enticing portfolio that demonstrates a broad and out-of-box concept exploration. It highlights creative thinking rather than artistic value. It includes innovative solutions that emphasize functionality over aesthetics. At least one case study with a clear process of how the design challenge was solved, how it works and its ultimate impact on the user. A URL is acceptable or Slides.

High CAD proficiency: Solidworks (preferred) intermediate to advanced level, able to work in assembly, sheet-metal and or surfacing modes to quickly generate component layout concepts and design concepts.

Creo: Intermediate.

Excellent visual communication: Demonstrable ability to communicate quickly and effectively through sketches. Evidence of fluency in 2D and 3D design visualization tools: Keyshot & Adobe creative suite. Blender, Unreal or Twinmotion would-be a great plus. High Quality product renders should be accompanied with screenshots of the CAD developed for them.

Evidence of Prototyping abilities, Foam Core Models, 3d Print, etc.

Excellent interpersonal communication skills (visual, verbal, and written)

You are local to the greater Atlanta area or willing to relocate for this position.
Offers of employment are conditional upon passage of screening criteria applicable to the job.
Full time employee benefits include:
Medical Insurance
Dental Insurance
Life Insurance
Vision Insurance
Short/Long Term Disability
Paid Vacation
401k
EEO Statement
Integrated into our shared values is NCR's commitment to diversity and equal employment opportunity. All qualified applicants will receive consideration for employment without regard to sex, age, race, color, creed, religion, national origin, disability, sexual orientation, gender identity, veteran status, military service, genetic information, or any other characteristic or conduct protected by law. NCR is committed to being a globally inclusive company where all people are treated fairly, recognized for their individuality, promoted based on performance and encouraged to strive to reach their full potential. We believe in understanding and respecting differences among all people. Every individual at NCR has an ongoing responsibility to respect and support a globally diverse environment.

Statement to Third Party Agencies
To ALL recruitment agencies: NCR only accepts resumes from agencies on the NCR preferred supplier list. Please do not forward resumes to our applicant tracking system, NCR employees, or any NCR facility. NCR is not responsible for any fees or charges associated with unsolicited resumes.