Inside Sales Representative - Atlanta, GA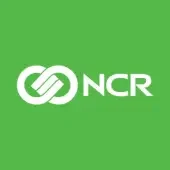 NCR
Sales & Business Development
Atlanta, GA, USA
Posted on Thursday, November 9, 2023
About NCR
NCR Corporation (NYSE: NCR) is a leader in transforming, connecting and running technology platforms for self-directed banking, stores and restaurants. NCR is headquartered in Atlanta, Ga., with 38,000 employees globally. NCR is a trademark of NCR Corporation in the United States and other countries.
TITLE: Inside Sales Representative
LOCATION: Atlanta GA – Midtown
Think you know NCR Voyix? Think again!
NCR VOYIX Corporation (NYSE: VYX) is a leading global provider of digital commerce solutions for the retail, restaurant and banking industries. NCR VOYIX is headquartered in Atlanta, Georgia, with approximately 16,000 employees in 35 countries across the globe. For nearly 140 years, we have been the global leader in consumer transaction technologies, turning everyday consumer interactions into meaningful moments. Today, NCR VOYIX transforms the stores, restaurants and digital banking experiences with cloud-based, platform-led SaaS and services capabilities.
Not only are we the leader in the market segments we serve and the technology we deliver, but we create exceptional consumer experiences in partnership with the world's leading retailers, restaurants and financial institutions. We leverage our expertise, R&D capabilities and unique platform to help navigate, simplify and run our customers' technology systems.
Our customers are at the center of everything we do. Our mission is to enable stores, restaurants and financial institutions to exceed their goals – from customer satisfaction to revenue growth, to operational excellence, to reduced costs and profit growth. Our solutions empower our customers to succeed in today's competitive landscape.
Our unique perspective brings innovative, industry-leading tech to all the moving parts of business across industries. NCR VOYIX has earned the trust of businesses large and small — from the best-known brands around the world to your local favorite around the corner.
Position Description:
As a sales professional, Inside Sales Support Representatives work with existing NCR Voyix retail customers/resellers to ensure all day-to-day customer needs are met. This includes order fulfillment from pre-sale to post sale, new contract creation, maintaining customer data within internal systems, communication with service personnel, evaluating upsell opportunities, and daily engagement with the account team.
Key Responsibilities:
Advanced knowledge of the IT and/or retail technology industry, experience with computer-based programs, and the ability to learn and present hardware, software, and services portfolios to customers.

Ability to communicate effectively internally as part of a larger account team.

Qualify leads, identify and pass opportunities to the field or channel sales organization.

Ensure that our customers receive the highest level of sales and operational customer service.

Ensure that products, services and solutions recommended to clients will fulfill their needs.
Job Requirements:
University degree in relevant field

1+ year minimum sales or customer-facing experience is strongly required

Strong relationship and organizational skills are required

Must be goal-oriented, determined, well-articulated and possess sound phone/CRM skills

Experience in a quota carrying sales environment is preferred

Technology savvy
Offers of employment are conditional upon passage of screening criteria applicable to the job.
Full time employee benefits include:
Medical Insurance
Dental Insurance
Life Insurance
Vision Insurance
Short/Long Term Disability
Paid Vacation
401k
EEO Statement
Integrated into our shared values is NCR's commitment to diversity and equal employment opportunity. All qualified applicants will receive consideration for employment without regard to sex, age, race, color, creed, religion, national origin, disability, sexual orientation, gender identity, veteran status, military service, genetic information, or any other characteristic or conduct protected by law. NCR is committed to being a globally inclusive company where all people are treated fairly, recognized for their individuality, promoted based on performance and encouraged to strive to reach their full potential. We believe in understanding and respecting differences among all people. Every individual at NCR has an ongoing responsibility to respect and support a globally diverse environment.

Statement to Third Party Agencies
To ALL recruitment agencies: NCR only accepts resumes from agencies on the NCR preferred supplier list. Please do not forward resumes to our applicant tracking system, NCR employees, or any NCR facility. NCR is not responsible for any fees or charges associated with unsolicited resumes.