Implementation Consultant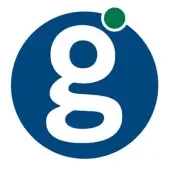 Global Payments
Salt Lake City, UT, USA
Posted on Friday, April 28, 2023
Every day, Global Payments makes it possible for millions of people to move money between buyers and sellers using our payments solutions for credit, debit, prepaid and merchant services. Our worldwide team helps over 3 million companies, more than 1,300 financial institutions and over 600 million cardholders grow with confidence and achieve amazing results. We are driven by our passion for success and we are proud to deliver best-in-class payment technology and software solutions. Join our dynamic team and make your mark on the payments technology landscape of tomorrow.
Summary of This Role
Provides front line support in a conversion to ensure client functionality is properly selected to meet clients specifications and expectations resulting in a fully successful implementation. Sets up and installs technical systems, applications, or process designs for clients'/company's outsourced technology and business process solutions. Works directly with client to manage initial access, supports map and transfer data, creates required process documents, and trains or coordinates training for client users. Tests and troubleshoots functionality of installed systems; identifies and documents technical issues to be escalated to other product and system integration teams for resolution, where appropriate. Provides feedback based on client experiences to product and professional services teams for product and process improvements. May work directly with clients on-site or provide installation support remotely.
What Part Will You Play?
Consults with clients that have complex setups to create a unique and specialized system configuration for processing. Serves as modules functional subject matter expert (SME) while actively participating in scope/discovery meetings to compare/contrast clients' current solutions' offerings and future business needs with our service offerings and functionality. Leads meetings in the absence of Assessment and Consulting, where/when applicable. Proactively offers guidance and recommendations on product/service functionality on items that are not easily deduced from discussions and can only be ascertained through experience and past client configurations and set ups. Analyzes scope documents, advises on non-routine errors and omissions (such as: readily and easily advises clients where

incorrect/inconsistent

options settings in other module(s) are causing the reported issue (e.g. an issue within the collections module being caused by incorrect settings in the terms module) along with providing a thorough reason and resolution of the issue, or with more complicated products (e.g. chip) has an understanding of the setting requirements based on the chip set in question along with knowledge and skill set required to complete the set up), and utilizes corrected document to preset Options configurations in preparation for future Options selection, test plans, and issue resolution sessions. Leverages understanding of clients' existing functionality in order to properly train and assess clients in their system parameters decisions.
Performs Option compares per region throughout the implementation process. Advises client and takes actions needed to resolve discrepancies. Mentors and occasionally provides SME guidance to lower level Analyst's work as the primary point of contact for multiple clients on fewer than three modules or functions to include all environments while the client is in the

conversion/deconversion/start-up

process.
Provides recommendations and guidance to Data Map team with internal field Options level decision mapping; validates mapping is consistent with client configuration plan. Leverages a strong Data Segment (functionality) knowledge in order to manually perform field level verifications for multiple events prior to conversion. Advises/Reviews lower level analysts in the performance of verifications. Conducts complex analysis of data, solves problem and makes recommendations for option setup (i.e., data mapping, product features, statements, cards, interfaces) while collaborating with technical teams to document requirements.
Coordinates or Leads First Occurrence testing (such as: statement drops, loyalty/reward updates, etc. for Issuing; end-to-end test transaction, interchange qualification monitoring, reject validation, etc. for Acquiring) to include modifying/creating test cases, creating test data, documenting the results, and resolving or assigning ticket as needed on issues.
Provides recommendations and guidance to junior team members on resolution of issues through data research and advises on direct and indirect impact. Keeps management abreast of situations and gives clear and precise updates to executives, client and team. Conducts and documents lessons learned and possible solutions, helps to format and implement solutions. Reviews updates to the internal metric and dash board tools throughout the implementation process.
Provides preliminary client education on system functionality to include: gathering requirements; preparing documentation; testing and making formal presentations. Monitors and provides functional education for a smooth transition to the long-term support team through education of client and internal resources. Provides recommendations for improvements through transition phase.
May analyze, interpret and develop simple to complex business specifications and logical flowcharts that include features and functions from which programmers can create technical specifications by leveraging system or module knowledge in the design of system screens and database structures, where/when applicable.
What Are We Looking For in This Role?
Minimum Qualifications
Bachelor's Degree
Relevant Experience or Degree in: Major in Business or Computer Science preferred, other majors considered. Willing to accept additional experience in lieu of a degree, TSYS systems or industry related experience strongly preferred.
Typically Minimum 6 Years Related Experience
Experience in business, information systems, or finance related field required.

Preferred Qualifications
Master's Degree
Masters in Business Administration (MBA)
Typically Minimum 6 Years Related Experience
Experience in system integration, implementations, and conversions preferred.
What Are Our Desired Skills and Capabilities?
Skills / Knowledge - Having wide-ranging experience, uses professional concepts and company objectives to resolve complex issues in creative and effective ways. Some barriers to entry exist at this level (e.g., dept/peer review).
Job Complexity - Works on complex issues where analysis of situations or data requires an in-depth evaluation of variable factors. Exercises judgment in selecting methods, techniques and evaluation criteria for obtaining results. Networks with key contacts outside own area of expertise.
Supervision - Determines methods and procedures on new assignments and may coordinate activities of other personnel (Team Lead).
Problem Solving - A seasoned, experienced professional with strong problem solving skills and problem resolution is based on a broad base of business knowledge.

Prioritizing/Multi-tasking

- Ability to manage priorities in a matrix managed environment.
Facilitation and Negotiation - Demonstrates the ability to stay on task and lead to results, maintain scope, and negotiate between differing objectives to arrive at consensus within timeframes given.
Global Payments Inc. is an equal opportunity employer.
Global Payments provides equal employment opportunities to all employees and applicants for employment without regard to race, color, religion, sex (including pregnancy), national origin, ancestry, age, marital status, sexual orientation, gender identity or expression, disability, veteran status, genetic information or any other basis protected by law. Those applicants requiring reasonable accommodation to the application and/or interview process should notify a representative of the Human Resources Department.