Associate Technical Consultant or Technical Consultant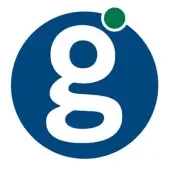 Global Payments
IT
Atlanta, GA, USA · Alpharetta, GA, USA · Columbus, GA, USA
Posted on Tuesday, July 11, 2023
Every day, Global Payments makes it possible for millions of people to move money between buyers and sellers using our payments solutions for credit, debit, prepaid and merchant services. Our worldwide team helps over 3 million companies, more than 1,300 financial institutions and over 600 million cardholders grow with confidence and achieve amazing results. We are driven by our passion for success and we are proud to deliver best-in-class payment technology and software solutions. Join our dynamic team and make your mark on the payments technology landscape of tomorrow.
"The position listed in this requisition is ineligible for the referral bonus award program"
Summary of This Role
Provides the technical direction of the assigned work components for a product, platform or project. Negotiates with stakeholders to determine scope and budget of work activities which advance business objectives and client needs. Builds and maintains customer relationships.
What Part Will You Play?
Coordinates and/or provides technical direction and support to multiple work teams regarding work components for a product, platform, or project solving moderately complex problems of less diverse scope. Work initiatives include supporting solution design, problem resolution and management, application maintenance, project requests and system enhancements. Work initiatives pose less risk to the organization regarding impacts to other critical work streams, involve less complex system integration efforts and requires specialization of knowledge of similar components.

Is the primary technical escalation point of contact for the management of project, client, and system issues that require evaluation of identifiable factors regarding similar work components.

Assumes project management role and/or Subject Matter Expert and is becoming a recognized authority using experiences as a seasoned professional with a full understanding of area of specialization and resolves moderately complex issues of similar scope of work.

Supports client facing meetings, joint venture discussions, vendor partnerships, client and internal development team working sessions to determine solution approaches.

Interacts with a diverse range of leaders, including senior management or possibly executive leadership and clients.

Tracks assigned tasks for component(s) to keep on schedule. Identifies additional resource needs and advises management of need based on work prioritization. Provides the work initiative's Project Manager with input for status reporting.

May provide technical product training or skills-based training at the departmental and division level, as required.
What Are We Looking For in This Role?
Minimum Qualifications
Bachelor's Degree

Relevant Experience or Degree in: IT, Computer Science, MIS or Business or equivalent work experience, such as relevant technical background and/or work product/SME knowledge in lieu of a degree

Typically Minimum 6 Years Relevant Exp

Coding, Designing and Developing

Preferred Qualifications
Certifications in database or other technologies used by the application he/she is leading, e.g. Oracle, Web, Java; b. PCI certifications; c. Technical skills Database Development skills in Oracle 10g/11g PL/SQL; Database Administration skills in Oracle 10g/11g; C, C++, ANSI C; VB.NET, ASP.NET and Microsoft Visual Studio; UNIX/Linux Operating Systems
What Are Our Desired Skills and Capabilities?
Skills / Knowledge - Having wide-ranging experience, uses professional concepts and company objectives to resolve moderately complex issues in creative and effective ways. Having ownership of a sub-function, account or matrix management responsibilities, applies knowledge to meet goals, maintain relationships, propose opportunities to expand the business, and lead matrix teams. Some barriers to entry exist at this level (e.g., dept./peer review).

Job Complexity - Works on complex issues where analysis of situations or data requires an in-depth evaluation of variable factors. Exercises judgment in selecting methods, techniques and evaluation criteria for obtaining results. Networks with key contacts outside own area of expertise. Builds on/Maintains external relationships of assigned accounts.

Supervision - Determines methods and procedures on new assignments and may coordinate activities of other personnel (Team Lead).

Business/Industry Knowledge - Knowledge of the business and how the application/technology he/she is leading is providing solutions to business.

Technical Knowledge - In depth knowledge in the technology/area they are leading

Communication Skills - Spoken and written English communication skills
Global Payments Inc. is an equal opportunity employer.
Global Payments provides equal employment opportunities to all employees and applicants for employment without regard to race, color, religion, sex (including pregnancy), national origin, ancestry, age, marital status, sexual orientation, gender identity or expression, disability, veteran status, genetic information or any other basis protected by law. Those applicants requiring reasonable accommodation to the application and/or interview process should notify a representative of the Human Resources Department.