SAAS Sales Hunter Sweeper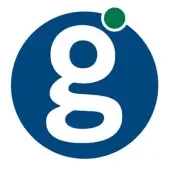 Global Payments
Sales & Business Development
Salt Lake City, UT, USA
Posted on Thursday, July 13, 2023
Every day, Global Payments makes it possible for millions of people to move money between buyers and sellers using our payments solutions for credit, debit, prepaid and merchant services. Our worldwide team helps over 3 million companies, more than 1,300 financial institutions and over 600 million cardholders grow with confidence and achieve amazing results. We are driven by our passion for success and we are proud to deliver best-in-class payment technology and software solutions. Join our dynamic team and make your mark on the payments technology landscape of tomorrow.
Summary of This Role
Works directly with Sales on one or more of the following: develop/partnership proposals for prospective clients, support sales efforts including collateral development, research, and/or meeting preparation and follow-up. Provides strategic support to Sales on phases of the sales cycle including prospect research, preliminary call activities, Request for Proposal (RFP), presentations, prospect visit management, prospect meetings, and/or contracts. Serves as a liaison to develop combined sales strategy with other departments and/or companies and other partners (vendors) involved in the sales process for individual prospects. Manages all sales documentation and deliverables, ensuring accuracy and availability. Provides updates/reports of prospects to Senior Management.
What Part Will You Play?
Provides routine support to Sales, during various phases of the sales cycle, to achieve stated revenue and/or market share growth strategies by gathering of data for proposal materials for prospective clients, participating in preliminary call activities, performing prospect research, presentation preparation, compiling of collateral material, and/or meeting

preparation/follow-up.

Begins to contribute to reports and reporting updates related to prospective clients by gathering necessary data as directed.
Assists in the creation of presentations for internal/external executives, and/or clients and attends meetings where such materials are presented.
Develops a basic knowledge of select applications, modules, Value Added Products (VAP) offerings, and/or systems sold by the supported Sales team. Develops a broad knowledge of the payments industry.
What Are We Looking For in This Role?
Minimum Qualifications
Bachelor's Degree
Relevant Experience or Degree in: No degree Specified
Typically Minimum 2 Years Relevant Exp
Related Experience

Preferred Qualifications
Typically Minimum 4 Years Relevant Exp
Previous experience in the payments industry
What Are Our Desired Skills and Capabilities?
Skills / Knowledge - Developing professional expertise, applies company policies and procedures to resolve a variety of issues.
Job Complexity - Works on problems of moderate scope where analysis of situations or data requires a review of a variety of factors. Exercises judgment within defined procedures and practices to determine appropriate action. Builds productive internal/external working relationships.
Supervision - Normally receives general instructions on routine work, detailed instructions on new projects or assignments.
Industry Knowledge - Expert knowledge of the payment industry
Decision Maker - Advanced ability to be an effective problem solver and act quickly to resolve issues
Communication - Effective listener and communicator who is able to be a reliable strategic partner to the members of the Sales Department
Global Payments Inc. is an equal opportunity employer.
Global Payments provides equal employment opportunities to all employees and applicants for employment without regard to race, color, religion, sex (including pregnancy), national origin, ancestry, age, marital status, sexual orientation, gender identity or expression, disability, veteran status, genetic information or any other basis protected by law. Those applicants requiring reasonable accommodation to the application and/or interview process should notify a representative of the Human Resources Department.