Site Reliability Engineer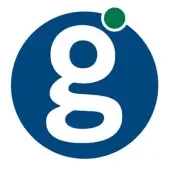 Global Payments
Software Engineering
Plano, TX, USA
Posted on Friday, July 28, 2023
Every day, Global Payments makes it possible for millions of people to move money between buyers and sellers using our payments solutions for credit, debit, prepaid and merchant services. Our worldwide team helps over 3 million companies, more than 1,300 financial institutions and over 600 million cardholders grow with confidence and achieve amazing results. We are driven by our passion for success and we are proud to deliver best-in-class payment technology and software solutions. Join our dynamic team and make your mark on the payments technology landscape of tomorrow.
Responsible for availability, latency, performance, efficiency, change management, monitoring, emergency response, and capacity planning. Site reliability engineers create a bridge between development and operations by applying a software engineering mindset to system administration topics. They split their time between operations/on-call duties and developing systems and software that help increase site reliability and performance.

Roles and Responsibilities:
- Work with team members to formulate the tactical plan to meet the goals and direction of the Platform Operations team
- Develop documented repeatable processes that support business needs
- Develop shared knowledge of leveraged tools on the Platform Operations team, eliminating single points of knowledge
- Drive continuous improvement of operational controls on the platforms managed by the team such as Payment Processing Platforms.
- Drive compliance and security efforts related to applications and tools managed by the Platform Operations team
- Develop and maintain installation and configuration procedures, and drive automation around these areas
Skills:
- Experience with a scripting language (PowerShell, Bash, Perl, Python, Ruby) and IaC using Terraform
- Understanding of Microsoft and Red Hat Linux server technologies (Active Directory, DNS, LDAP, IIS, Satellite, basic administration and troubleshooting)
- File Transmission and Job scheduling software
- Experience with file transfer protocols like FTP, FTPS, SFTP
- Knowledge of file transmission security and best practice: encryption technology, key exchange, internet v private circuit
- Excellent communication skills are required ability to work independently and as part of a team
- Willing to work off-hours in an on-call schedule
- Good organization skills to balance and prioritize work
- Analytical and problem-solving skills to troubleshoot system problems
- 2-5 years of operations support or commensurate IT technical experience
Global Payments Inc. is an equal opportunity employer.
Global Payments provides equal employment opportunities to all employees and applicants for employment without regard to race, color, religion, sex (including pregnancy), national origin, ancestry, age, marital status, sexual orientation, gender identity or expression, disability, veteran status, genetic information or any other basis protected by law. Those applicants requiring reasonable accommodation to the application and/or interview process should notify a representative of the Human Resources Department.