Quality Analyst 1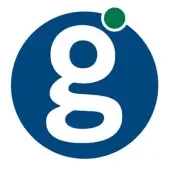 Global Payments
IT, Quality Assurance
Jeffersonville, IN, USA
Posted on Tuesday, August 1, 2023
Every day, Global Payments makes it possible for millions of people to move money between buyers and sellers using our payments solutions for credit, debit, prepaid and merchant services. Our worldwide team helps over 3 million companies, more than 1,300 financial institutions and over 600 million cardholders grow with confidence and achieve amazing results. We are driven by our passion for success and we are proud to deliver best-in-class payment technology and software solutions. Join our dynamic team and make your mark on the payments technology landscape of tomorrow.
$19.50/HR
This is an on-site role located at our Jeffersonville, IN facility
Benefits include:
401(k) match
Tuition assistance
Paid Family Leave
Hybrid schedule (2 days WFH)
Excellent health benefits
Responsible for audits and documentation of Quality processes including the review and analysis of audit results, feedback and reporting for more effective handling of cases/ incidents/ tasks/ requests whichever is applicable. Also responsible in establishing Quality Monitoring procedures and/or driving improvements and support in the implementation and compliance of such initiatives.
DUTIES AND RESPONSIBILITIES:
● Actively participates in the global implementation of the Transactional Quality Framework.
● Works hand in hand with the Global Operations to audit the cases/ incidents/ tasks/
requests within a process, region, or line of business.
● Conducts scheduled audits as assigned by the Quality Management team as determined by
the audit/capacity plans or sampling files created per process, region, and/or line of business
supported. Mode of audit is through reviewing of cases/incidents/ tasks/ requests handled by
using the Global Payments tools and systems.
● Provides reports on findings and recommendations for improvement as part of the
conducted audit feedback as well as immediate feedback to advocates and Back Office
Management for critical incidents that may be impactful to the company.
● Actively participates in calibration sessions with Back Office Management Leaders, including
but may not be limited to CC Leads, SMEs, Process Leads, Team Leaders and/or Business
Partners to ensure alignment on quality parameters.
● Serves as backup resource for the Back Office Operations in the event of a Business
Continuity Plan (BCP).
● Actively contributes to the department's goals and objectives.
● Establishes and maintains good working relationships with department leaders and/or
stakeholders.
● Performs other duties instructed by Management as necessary.
COMPETENCIES (KNOWLEDGE/ SKILLS or ABILITIES/ BEHAVIOR)
● Strives for customer satisfaction in day-to-day tasks
● Has a strong sense of urgency and establishes accountability as well as ownership
● Has high standards of excellence with keen eye for details and accuracy in his/her output
● Works on building strong partnerships and a positive work environment
● Has the ability to adapt to the changing needs of the business
● Delivers information effectively in a variety of settings like one-on ones, team setting and presentations.
QUALIFICATIONS:
Required:
● Minimum 1 year tenure
● Must possess established technical or subject matter expertise
● Good analytical and problem-solving skills
● Detail-oriented
● Good organizational and interpersonal communication skills (written and oral)
● Reliable and has a positive attitude
● Works well in an objective-driven environment with diverse team members
● Able to manage multiple tasks and delivers results on time
Preferred:
● Quality or audit experience in another institution or company
● Bachelor's degree or its equivalent
● Level 2 Analyst in current position
CAREER PATH:
o Quality Analyst 2
o Senior Quality Analyst
o Quality Supervisor
Global Payments Inc. is an equal opportunity employer.
Global Payments provides equal employment opportunities to all employees and applicants for employment without regard to race, color, religion, sex (including pregnancy), national origin, ancestry, age, marital status, sexual orientation, gender identity or expression, disability, veteran status, genetic information or any other basis protected by law. Those applicants requiring reasonable accommodation to the application and/or interview process should notify a representative of the Human Resources Department.