Product and Data Analyst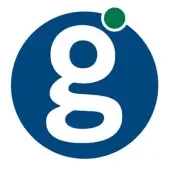 Global Payments
IT, Product, Data Science
Columbus, GA, USA · Alpharetta, GA, USA
Posted on Saturday, August 5, 2023
Every day, Global Payments makes it possible for millions of people to move money between buyers and sellers using our payments solutions for credit, debit, prepaid and merchant services. Our worldwide team helps over 3 million companies, more than 1,300 financial institutions and over 600 million cardholders grow with confidence and achieve amazing results. We are driven by our passion for success and we are proud to deliver best-in-class payment technology and software solutions. Join our dynamic team and make your mark on the payments technology landscape of tomorrow.
#LI-Hybrid - MUST BE LOCAL TO ALPHARETTA OR COLUMBUS GA
Position not eligible for referral program
Summary of This Role
Administer projects from initiation to delivery, and ensures all projects or initiatives are completed on time, with quality, and within budget. Projects have small to moderate size scopes and may support a large complex project. Develops the project plan, and/or implements an established plan and monitors progress and performance against it. Identifies, resolves, or escalates issues in order to minimize delays. Facilitates and manages the analysis of project requirements, identifies and understands the cost estimates, resources, and time required to complete the project(s), and ensures project goals and requirements are met within time, cost, and quality parameters. Conducts project meetings, and prepares regular reports to communicate the status of the project within and beyond the project team. Works with stakeholders and identifies and establishes priorities, allocates tasks, and coordinates project staff to meet project targets and milestones and ensures project is delivered to the internal and/or external client's satisfaction.
Job Specific Duties & Responsibilities
This is an Entry Level Junior Project Manager role where you will be assisting the Sr. Product Delivery manager in day to day activities such as data gathering and organization, analysis, reporting on status of work, expense approvals, creation of new reports, automation of administrative processes, vendor management and communication.: Creation of spreadsheets, reporting from various tools - like JIRA
Job Specific Skills & Competencies
Analytical thinker
Excellent verbal communication
Excellent written communication
Driven
Agile understanding
Typical Day in the Life of the Role
attending lots of meetings, note taking, information input, pulling data for analysis/reporting
What Part Will You Play?
Administer projects with a span of influence that typically require working with one or two functional areas or a small team or group, such as Training, IT, Marketing, etc., within the company
Generally works with one decision maker or within one delivery manager's team to complete the project, and mainly works with internal teams, but may work on occasion with external stakeholders
Manages projects that typically require working within standard, repeatable processes and plans, and oftentimes, there are checklists already created to manage the project tasks, and the project road map is established
Guides project plans that include standard templates and are straightforward to implement
Identifies the need for issue escalation with some guidance; points of escalation are typically with the direct supervisor
Directs projects that have small potential for scope change which requires some, but limited, collaboration, negotiation, and/or conflict management with internal and/or external stakeholders
Builds understanding of project estimates, provides input, and ensures all projects are timely billed
Builds understanding of and monitors the budget and advises supervisor of variances
Makes some decisions that have a limited impact on the project's delivery schedule
What Are We Looking For in This Role?
Minimum Qualifications
Bachelor's Degree
Relevant Experience or Degree in: No designated field; or equivalent training and/or work experience in lieu of a degree
Typically No Relevant Experience Required

Preferred Qualifications
Experience using GSuite, or Microsoft Teams - nice to have
JIRA experience - nice to have
Aha! tool experience - nice to have
Agile tracking tool experience - nice to have
What Are Our Desired Skills and Capabilities?
Skills / Knowledge - Learns to use professional concepts; applies company procedures to resolve routine issues
Job Complexity - Works on problems of limited scope; follows standard practices and procedures in analyzing situations or data from which answers can be readily obtained; builds stable working relationships internally
Supervision - Normally receives detailed instructions on all work
Industry Knowledge - developing knowledge of the industry
Project Management - developing a basic level of knowledge of project management methodologies
Client's (internal or external) business knowledge - developing a basic understanding of the client's business
Global Payments Inc. is an equal opportunity employer.
Global Payments provides equal employment opportunities to all employees and applicants for employment without regard to race, color, religion, sex (including pregnancy), national origin, ancestry, age, marital status, sexual orientation, gender identity or expression, disability, veteran status, genetic information or any other basis protected by law. Those applicants requiring reasonable accommodation to the application and/or interview process should notify a representative of the Human Resources Department.