Business Analyst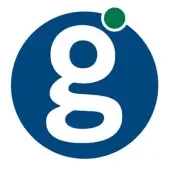 Global Payments
IT, Sales & Business Development
Jacksonville, FL, USA
Posted on Thursday, August 10, 2023
Every day, Global Payments makes it possible for millions of people to move money between buyers and sellers using our payments solutions for credit, debit, prepaid and merchant services. Our worldwide team helps over 3 million companies, more than 1,300 financial institutions and over 600 million cardholders grow with confidence and achieve amazing results. We are driven by our passion for success and we are proud to deliver best-in-class payment technology and software solutions. Join our dynamic team and make your mark on the payments technology landscape of tomorrow.
As our Business Analyst you will analyze business requests to be solved with automated systems. Formulate and design automated systems scope and objectives based on both user needs and a good understanding of applicable business systems and industry requirements. Provide expertise in identifying, evaluating and developing systems and procedures that meet user requirements and are within stated sizing estimates. Configure system settings and options; plan and execute business design, assist in integration and acceptance testing, where necessary; and create specifications for the system to meet business requirements. Include analysis of business and user needs, documentation of requirements, and translation into proper system requirement specifications.
On a day to day basis you will:
Work with Product Owner, business analyst, test analysts, application developers and client counterparts to design and deliver new products or capabilities in an iterative, continuous fashion.
Develop detailed business requirements, screen mock-ups, flow diagrams, etc. outlining the solution to be implemented.
Be accountable for assisting in the gathering and verification of functional requirements, review of implementations, adherence to standards, and developing.
Be responsible for maintaining feature documentation.
You should apply if you:
Are flexible, responsive, creative, innovative, accepting of change and place value on people and interactions
Are business oriented, thinking continuously about what can be done to improve the business and business processes
Are able to retain enough independence to evaluate potential solutions based on the overall impact to the product, rather than the influence of the particular business area and its managers
Are able to identify the real business problem behind the expressed "needs" to ensure that the solution team is solving the right problem, and not providing solutions to the wrong problems
Are willing to step into other roles when necessary to help the team meet defined goals
Are able to write clearly and concisely
You would be a particularly good fit if you:
Are able to collaborate openly within a mixed team of developers, analysts, and product owners
Have the ability to analyze a problem, organize thoughts and recommend approaches
Are a creative thinker, comfortable pushing the boundaries of standard industry practices
Are a self-starter looking for responsibility and a place you can make an impact
Like to innovate and make things around you better
Have testing and/or

programming/technical

experience
Are experienced in SDLC methodologies, and the development of associated project artifacts (i.e., Business Requirement Documents, acceptance criteria).
What Part Will You Play?
Develops working relationships with key stakeholders and gains an understanding of the functionality. Assists with the identification, definition and documentation of business needs/objectives, current operational procedures, problems, input/output requirements, data scope, usage formatting, security requirements and levels of systems access. Analyzes complex problems and issues (complexity varies based on data requirements and business specifications) and offers alternative business solutions.
Develops simple to complex business specifications and logical flowcharts including features and functions from which programmers can create technical specifications. Leverages system or module knowledge in the design of system screens and database structures. Consults and coordinates with programmers to design and develop requirements and analyze the feasibility of new systems and enhancements to existing systems; ensures the system design fits the needs of the users. Prepares input for system design, including screen definition, logical system flow and implementation plans. Provides support to resolve issues that may cross multiple systems and affect the business process.
Supports

testing/planning/validation

by clarifying the intended functionality via Business Reviews and resolving issues to ensure successful implementation.
Monitors project progress by tracking activity and resolving problems.
Global Payments Inc. is an equal opportunity employer.
Global Payments provides equal employment opportunities to all employees and applicants for employment without regard to race, color, religion, sex (including pregnancy), national origin, ancestry, age, marital status, sexual orientation, gender identity or expression, disability, veteran status, genetic information or any other basis protected by law. Those applicants requiring reasonable accommodation to the application and/or interview process should notify a representative of the Human Resources Department.