Mainframe/Non-Stop System Administrator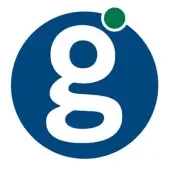 Global Payments
IT
Columbus, GA, USA
Posted on Thursday, August 10, 2023
Every day, Global Payments makes it possible for millions of people to move money between buyers and sellers using our payments solutions for credit, debit, prepaid and merchant services. Our worldwide team helps over 3 million companies, more than 1,300 financial institutions and over 600 million cardholders grow with confidence and achieve amazing results. We are driven by our passion for success and we are proud to deliver best-in-class payment technology and software solutions. Join our dynamic team and make your mark on the payments technology landscape of tomorrow.
Summary of This Role
Designs, develops, installs, configures, and maintains enterprise operating and infrastructure systems (e.g. OS upgrades and patches, database management systems, application integration & communications, storage, etc.) as well as installed third-party systems components to ensure reliability in accordance with user needs and technical specifications while meeting defined service level agreements. Recognizes and troubleshoots problems with hardware and operating systems and assigned third-party software running on an IBM Mainframe or HP NonStop system. Establishes and documents standards and procedures (including disaster recovery procedures) for management review. Communicates with and provides reporting and technical support to system users and clients.
What Part Will You Play?
Researches assigned aspects of NonStop/Mainframe operating system (OS), firmware, and Independent Software Vendor's (ISV) product upgrade packages for applicability and impact to NonStop systems and Mainframe environments including serving as expert on assigned native programs and ISV software. Provides overall findings with supporting details to Lead for review. Researches assigned, accepted products in depth to build knowledge and become resident expert (or backup) of the product. Recommends configuration settings to Lead System Administrator. Performs larger upgrades and new product installs, under limited review, to various environments under limited review by higher level System Administrator. Understands the relationship of product roll-out including impact on other teams and proposes roll-out schedules accordingly. Displays a thorough knowledge of systems for assigned areas of expertise. Resolves and leads others in resolving daily and on-call issues. Documents moderate to complex projects. Peer reviews work of others as directed.
Conducts necessary modification and changes to communication channels as directed by a higher level System Administrator to include adjustments to assigned ISV program configurations, as needed. Utilizes management panels to make changes and ensure message/transaction and data migration processes are successful and timely. May support higher level System Administrator in strategy and rule definitions.
Installs, configures, and monitors various Database Management Systems (DBMS) for performance and tuning issues. Monitors subsystem performance issues by performing daily health checks. Recommends to appropriate team possible issues based on performance data. Adjusts configuration settings as necessary to improve performance and response time. Supports higher level System Administrators on new client blueprints by pulling facts and making recommendations. May develop plans and implement within a development environment.
Assists in the development of disaster recovery procedures including execution of procedure during testing and training. Provides higher level system administrators feedback on procedures to improve clarity, readability, and accuracy. Identifies intricacies in procedures that could impact recovery efforts. Works with clients on resolving issues during a live disaster recovery ensuring they have access and configuration changes required to connect to the backup site.
Assesses capacity and resource performance and makes recommendations on how to adjust work to improve performance. Researches tuning opportunities, such as multi-log reviews and historic run-times to isolate performance issues through data assessments. Identifies possible bottlenecks and provide recommendations to application owner for improvements. Designs, develops and runs sophisticated reports and chart sets for internal review including review with Finance regarding actual consumption of resources to plan.
What Are We Looking For in This Role?
Minimum Qualifications
Bachelor's Degree
Relevant Experience or Degree in: Major in Computer Science preferred, other majors considered. Willing to accept additional experience in lieu of a degree.
Typically Minimum 4 Years Relevant Exp
Experience in system administration within a highly available enterprise environment or related experience.

Preferred Qualifications
Typically Minimum 4 Years Relevant Exp
Global Payments administration experience in a highly available enterprise environment is strongly preferred.
What Are Our Desired Skills and Capabilities?
Skills / Knowledge - A seasoned, experienced professional with a full understanding of area of specialization; resolves a wide range of issues in creative ways. This job is the fully qualified, career-oriented, journey-level position.
Job Complexity - Works on problems of diverse scope where analysis of data requires evaluation of identifiable factors. Demonstrates good judgment in selecting methods and techniques for obtaining solutions. Networks with senior internal and external personnel in own area of expertise.
Supervision - Normally receives little instruction on day-to-day work, general instructions on new assignments.
Operating Systems Knowledge (Mainframe Skills) - z/OS, z/VM, TSO/ISPF, ISMF, JCL, SMP/E, Catalogs, CA1, DFSMS, DFHSM, DFDSS, REXX, Utilities
Operating Systems Knowledge (HP NonStop Skills) - CA Unicenter, Guardian OS Basics, IBM Connect-Direct (NDM), MediaCom, FUP, TACL, Pathway, SCF, EMS, Spooler, TEDIT, Expand, SQL, OVNM, OSS, SafeGuard, VTS, Prognosis, Oracle Extractor Replicator, MQ, Measure, ServerNet, CLIM, TCP/IP, DSMSCM, NonStop SSL, TMF
General Business Knowledge - A strong level of understanding of the payments industry and the services Global Payments provides. Possess a strong understanding of Global Payments' enterprise infrastructure systems and how they work together to provide payment services.
Global Payments Inc. is an equal opportunity employer.
Global Payments provides equal employment opportunities to all employees and applicants for employment without regard to race, color, religion, sex (including pregnancy), national origin, ancestry, age, marital status, sexual orientation, gender identity or expression, disability, veteran status, genetic information or any other basis protected by law. Those applicants requiring reasonable accommodation to the application and/or interview process should notify a representative of the Human Resources Department.