Associate Business Integration Consultant or Above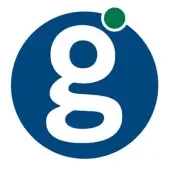 Global Payments
Columbus, GA, USA
Posted on Tuesday, August 15, 2023
Every day, Global Payments makes it possible for millions of people to move money between buyers and sellers using our payments solutions for credit, debit, prepaid and merchant services. Our worldwide team helps over 3 million companies, more than 1,300 financial institutions and over 600 million cardholders grow with confidence and achieve amazing results. We are driven by our passion for success and we are proud to deliver best-in-class payment technology and software solutions. Join our dynamic team and make your mark on the payments technology landscape of tomorrow.
#LI-Hybrid - MUST BE LOCAL TO COLUMBUS, GA
Position not eligible for referral program
Summary of This Role
Provides broad expertise for client implementations, ensures the overall delivered solution is configured to meet clients' business goals. Leverages deep platform, product development and implementation knowledge, to evaluate clients' business objectives, as well as current systems, processes, and requirements to create an overall business system solution design. Utilizes effective negotiating skills throughout the implementation, to explain the business requirements, influence client decisions in agreeing on the scope of work activities, and assist technical development areas with work effort, constraints, and risk. Provides guidance on the configuration of technical systems, applications, or process designs for a client's outsourced technology and business process solutions. Collaborates with other TSYS teams to provide technical and industry expertise for RFP/RFI responses. Tests and troubleshoots functionality of installed systems, identifies and documents technical issues to be escalated to other product and system integration teams for resolution. Works directly with clients to manage initial access and data transfers. Creates required process documents to support clients' successful implementation.
Job Specific Duties & Responsibilities
Responsible for consulting internally and externally on best practices on implementing aspects of payments to support overall implementation initiatives. This would include but not limited to, writing and reviewing solutions documents,ensuring the accurate and timely delivery of scope and solution to UAT and Production. Client support through the testing period (UAT) and troubleshooting any issues that arise and defining a path to resolution. Coordinating with supporting teams to ensure a seamless move to production.
Job Specific Skills & Competencies
Ability to evaluate complex scenarios and distill down to necessary information to create and move solutions forward. Good written and speaking skills. Ability to manage multiple projects and priorities. Self-driven and proactive.
Typical Day in the Life of Role and Travel Requirements
Day starts with a team standup which can help set priorities for the day and help troubleshoot any blockers or issues. There may be some client meetings and or internal meetings across teams to support client implementations. There is a high level of focus on real time collaboration within our team and across teams for quick resolutions. Prior to pandemic, travel would range between 15% - 25%
What Part Will You Play?
Advises clients on setups to determine functional requirements, identify differences, gather development requirements, create deliverables and consult on industry best practices and solutions for processing. Oversees overall project requirements on client systems and processes. Serves as module(s) functional subject matter expert (SME) while leading or participating in scope/discovery meeting to offer an overall business system solution design. Offers guidance and recommendations on best practices and recommendations interpreting clients business.

Consults clients on system configuration in preparation for integration, requirements and parameter setting. Gains understanding of clients' existing functionality in order to properly train and assist clients with system parameter decisions for option selection, align integration, and understand system impact.

Collaborates with the IT organization in order to provide sizing and costing information to the International and North American sales team. Coordinates a portion of the RFI/RFP which typically involves new and diverse business models in new countries. Provides guidance and advice to the sales team on service, system and consulting solutions of overall solution. May lead some initiatives at multiple levels within the client, internally and across industry lines to assess business, system, and resource requirements in order to provide solutions, which pose the least amount of complexity, risk, work effort, and financial impact to both the client and the company.

Evaluates client systems and processes to determine client/TSYS systems integration points and requirements for cost effective support of client business needs for work initiatives involving new or diverse business models. Upon completion of evaluation, makes recommendations on system integration, product solutions and an overall design of system architecture to support business process requirements.

Coordinates teams across business, IT, product and sales segments and determines approaches to scoping and assessment activities on new and prospective clients, which vary in size and complexity and may have products which span multiple platforms across International and North America. Must manage multiple, complex projects simultaneously within varying and stringent time constraints, while compartmentalizing client and project confidentiality.

Provides Data Map team with internal field Options level decision mapping; validates mapping is consistent with client configuration plan. Leverages strong Data Segment (functionality) knowledge in order to manually perform field level verifications for multiple events prior to conversion. Performs Business validation to include modifying/creating test cases, creating test data, documenting the results, options compares per region and resolving or assigning ticket as needed on issues. Provides recommendations to adjust configurations for discrepancy resolutions. Participates on new environment set up as a multiple function SME and consults with clients and internal groups as needed.

Conducts assessments for select modules which include entries into countries and territories with known approaches established, new corporate products, lines of business, and emerging markets.

Resolves module level issues through root cause analysis to gain understanding and communicates to areas impacted. Execute resolutions as they are identified or issues arise.

Develops simple to complex business requirement gathering for both existing and new system functionality to include module knowledge from which technical counterparts can create technical solutions as directed. Ability to communicate these requirements and diagrams to internal and external areas.
What Are We Looking For in This Role?
Minimum Qualifications
Bachelor's Degree (Finance or Accounting preferred)

Relevant Experience or Degree in: No specific field; Combination of relevant training and/ or experience in lieu of degree

Typically Minimum 6 Years Relevant Experience

TSYS experience is required for this position. Resourcefulness, inquisitiveness, and excellent communication skills are a must.

Experience in implementations, or payments processing, APIs, or Files.
Preferred Qualifications
Bankcard Industry knowledge (Terms, Pricing, and Features)

Prior large scale implementations
What Are Our Desired Skills and Capabilities?
Skills / Knowledge - Having wide-ranging experience, uses professional concepts and company objectives to resolve moderately complex issues in creative and effective ways. Having ownership of a sub-function, account or matrix management responsibilities, applies knowledge to meet goals, maintain relationships, propose opportunities to expand the business, and lead matrix teams. Some barriers to entry exist at this level (e.g., dept./peer review).

Job Complexity - Works on complex issues where analysis of situations or data requires an in-depth evaluation of variable factors. Exercises judgment in selecting methods, techniques and evaluation criteria for obtaining results. Networks with key contacts outside own area of expertise. Builds on/Maintains external relationships of assigned accounts.

Supervision - Determines methods and procedures on new assignments and may coordinate activities of other personnel (Team Lead).

Communication Skills - Internally and externally

Ability to Influence Others - Influences negotiations and product solutions

Industry Knowledge - Either have industry knowledge or expertise with internal platforms
Global Payments Inc. is an equal opportunity employer.
Global Payments provides equal employment opportunities to all employees and applicants for employment without regard to race, color, religion, sex (including pregnancy), national origin, ancestry, age, marital status, sexual orientation, gender identity or expression, disability, veteran status, genetic information or any other basis protected by law. Those applicants requiring reasonable accommodation to the application and/or interview process should notify a representative of the Human Resources Department.