Professional Services Account Coordinator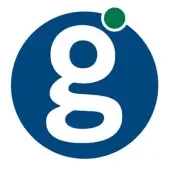 Global Payments
Sales & Business Development
North Carolina, USA
Posted on Monday, August 21, 2023
Every day, Global Payments makes it possible for millions of people to move money between buyers and sellers using our payments solutions for credit, debit, prepaid and merchant services. Our worldwide team helps over 3 million companies, more than 1,300 financial institutions and over 600 million cardholders grow with confidence and achieve amazing results. We are driven by our passion for success and we are proud to deliver best-in-class payment technology and software solutions. Join our dynamic team and make your mark on the payments technology landscape of tomorrow.
Summary of This Role
Provides assistance to project managers to ensure projects are carried out according to plan. Assists in the daily coordination of projects, and serves as a liaison between project management and planning, project teams, and line management. Drafts reports for project managers that include scheduling and budget information, tasks, risks, issues, and deliverables. Develops mechanisms for monitoring project progress and for intervention and problem solving with project managers, line managers, and clients. Assesses project issues, and assists with the development of resolutions to meet productivity, quality, and client-satisfaction goals and objectives. Performs administrative tasks, such as arranging meetings, developing agendas, preparing status reports, and preparing site visits and travel plans.
What Part Will You Play?
Performs basic and routine project administration tasks to support projects within standard procedures
Assists with the entering and updating of the project plan data and related documentation, such as issue, risk, or governance logs into databases and/or the system of record for the purposes of ensuring accurate project planning, tracking, and billing
Builds knowledge regarding the company's standard implementation procedures, policy, and control mechanisms in order to be able to monitor and ensure policies and procedures are strictly adhered to during the project implementation cycle
Supports the project by tracking the implementation progress, and advises the supervisor when milestones are not being met
Assists with the coordination of project meetings, including Walkthrough Compliance meetings, etc., by scheduling the appropriate time, booking conference rooms, coordinating travel arrangements for project site visits, and setting-up conference calls
Attends project meetings in order to build knowledge of comprehensive note-taking; prepares and distributes notes to stakeholders
Assists with producing reports and distributing project related reports to all stakeholders
Assists with maintaining SharePoint sites for the various projects teams
Assists with filing project documents accurately and systematically
Has little to no role regarding decision making
What Are We Looking For in This Role?
Minimum Qualifications
High school diploma or equivalent
Typically no relevant experience required
Preferred Qualifications
What Are Our Desired Skills and Capabilities?
Skills / Knowledge - Acquires and applies job skills, and learns company policies and procedures to complete assigned routine tasks
Job Complexity - Works on assignments that are routine to semi-routine in nature, requiring limited decision outside of stated processes, but recognizes the need for occasional deviation from accepted practice; has little or no role in the decision-making
Supervision - Normally receives detailed instructions and follows established procedures on all work, requires instructions on all assignments; works under close supervision
Knowledge of company policy and procedures related to project management - to ensure the company's project management methodology is followed
Global Payments Inc. is an equal opportunity employer.
Global Payments provides equal employment opportunities to all employees and applicants for employment without regard to race, color, religion, sex (including pregnancy), national origin, ancestry, age, marital status, sexual orientation, gender identity or expression, disability, veteran status, genetic information or any other basis protected by law. Those applicants requiring reasonable accommodation to the application and/or interview process should notify a representative of the Human Resources Department.