Instructional Designer I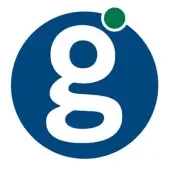 Global Payments
Design
Columbus, GA, USA
Posted on Saturday, August 26, 2023
Every day, Global Payments makes it possible for millions of people to move money between buyers and sellers using our payments solutions for credit, debit, prepaid and merchant services. Our worldwide team helps over 3 million companies, more than 1,300 financial institutions and over 600 million cardholders grow with confidence and achieve amazing results. We are driven by our passion for success and we are proud to deliver best-in-class payment technology and software solutions. Join our dynamic team and make your mark on the payments technology landscape of tomorrow.
Salary starting at $44,600K
Summary of This Role
Responsible for producing high quality and innovative learning solutions and experiences for internal and external users of the organizations various programs, products, solutions, processes and services. Works closely with groups across the organization and clients to analyze, organize, design, develop, produce and maintain content for learning solutions that are appropriate for the culture and level of expertise of the users. Requires an understanding of industry best practices of instructional design and the application of adult and blended learning.
What Part Will You Play?
Working on documentation and training platform builds to include Client Implementation, Conversions, Deconversions (Procedures, Training Flashes, Curriculum Builds, etc.) for end users (Training Execution and End Users). Updating the agent training portal
Participates in the collaboration with internal and external clients on projects by determining the need for basic learning solutions, materials and media, and the review of the developed learning solution as directed. Assists with the development of basic learning solutions for learning platforms such as instructor led, self-paced, interactive eLearning, webinars, job aids, videos, scenarios, and blended solutions using interactive scripts and storyboards while learning industry best practices, policies and procedures. Collaborates with the multimedia graphic designers to ensure learning solutions meet the identified learning objectives. When directed, assists in the maintenance of existing materials to ensure content accuracy, readability, and effectiveness.
Begins to build an understanding of effective instructional design strategies by assisting with the completion of needs assessments and strategic learning assessments to create the basis for learning solution development and identifies the Knowledge, Skills, Abilities (KSAs), competencies, and training needs required to develop clear instructional, learning, and performance objectives for the target audience. Assists with research of the training topics and the interviews of users and/or Subject Matter Experts (SMEs) to develop learning solution content.
Manages a limited quantity of learning solution projects, assigned based on job comprehension, within established timelines to include maintaining project materials and providing status reports to higher level designers and/or management throughout the project lifecycle and prioritizing assigned projects as directed.
What Are We Looking For in This Role?
Minimum Qualifications
Bachelor's Degree
Relevant Experience or Degree in: Associate's degree in Instructional Design or related field and two or more years specialized training or professional experience in lieu of Bachelor's degree.
Typically No Relevant Experience Required

Preferred Qualifications
Bachelor's Degree
Bachelor's degree in Instructional Design or related field
Typically Minimum 2 Years Relevant Exp
Instructional design, training, or communications
What Are Our Desired Skills and Capabilities?
Attention to detail, Strong oral and written skills, Exceptional listening skills, Ability to articulate, Ability to work with a wide range of personalities and various levels of leadership, Proficient at multi-tasking, able to articulate thoughts, think outside the box, make sound decisions, be a self-starter, strong work ethic, able to prioritize, be flexible.
Also knowledge in the use of Rise 360, Captivate, Google tools, working with various platforms such as WebEx, Google Meets, Skype, etc.
Be tech-minded in the sense of understanding the end user tools enough to know when to speak up and ask questions to assist with the documentation of how to best utilize the system.
Skills / Knowledge - Learns to use professional concepts. Applies company policies and procedures to resolve routine issues.
Job Complexity - Works on problems of limited scope. Follows standard practices and procedures in analyzing situations or data from which answers can be readily obtained. Builds stable working relationships internally.
Supervision - Normally receives detailed instructions on all work.
Writing Skills - Write clearly and succinctly in a variety of communication settings and mediums; can get the message across with desired effect
Project Management - Plan, organize, motivate, and manage multiple projects, resources, and timelines simultaneously
Adult Education - Knowledge of adult learning techniques
Global Payments Inc. is an equal opportunity employer.
Global Payments provides equal employment opportunities to all employees and applicants for employment without regard to race, color, religion, sex (including pregnancy), national origin, ancestry, age, marital status, sexual orientation, gender identity or expression, disability, veteran status, genetic information or any other basis protected by law. Those applicants requiring reasonable accommodation to the application and/or interview process should notify a representative of the Human Resources Department.