Business Development Representative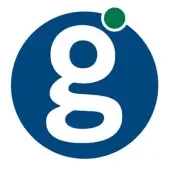 Global Payments
Sales & Business Development
Rochester, NY, USA
Posted on Tuesday, September 5, 2023
Every day, Global Payments makes it possible for millions of people to move money between buyers and sellers using our payments solutions for credit, debit, prepaid and merchant services. Our worldwide team helps over 3 million companies, more than 1,300 financial institutions and over 600 million cardholders grow with confidence and achieve amazing results. We are driven by our passion for success and we are proud to deliver best-in-class payment technology and software solutions. Join our dynamic team and make your mark on the payments technology landscape of tomorrow.
Heartland School Solutions, a business unit of Global Payments, is seeking business development representatives (BDR) to join our team. The role of the business development representative (BDR) will focus on continuing our accelerated growth across our nutrition software and e-commerce solutions. The person selected for this position must enjoy working in a fast-paced, highly rewarding, collaborative and customer-centric environment. The BDR plays a critical role in identifying and developing new sales-based opportunities for our sales reps. As a member of our sales team, we are all responsible for the success of our clients. This means that a BDR may be asked to wear multiple hats, from time-to-time, in support of strategic sales and marketing campaigns.
RESPONSIBILITIES:
● Maintain a self-starter attitude by effectively and independently managing time.
● Utilize established prospecting strategies in outreach to prospects.
● Successfully identify the needs and challenges of prospects.
● Gauge prospect's interest in the respective product and/or service prior to routing the lead to the appropriate sales rep.
● Ability to achieve sales-based KPIs by week, month and quarter.

EXPECTATIONS:
● Become proficient in speaking to and understanding our nutrition and payments software solutions.
● Possess technical acumen to effectively learn core software products, in addition to ability to learn
additional software solutions through cross-training.
● Ability to secure qualified prospects in support of sales targets and revenue goals.
● Ability to manage multiple sales-based activities with a strong attention to detail.
● Strong presentation, verbal and written communication skills.
QUALIFICATIONS
The role of the BDR is critical to the success of our organization and clients. The ideal candidate should possess the following attributes:

Collaboration:
The opportunity to partner with team members and cross-functional teams to meet and exceed sales and revenue targets.

Customer Oriented:
The ideal BDR candidate has a desire to do the right thing by fully vetting prospective leads, understanding customer pain points and matching the prospect to the appropriate software solution prior to handing off to the applicable sales team member. This ensures that our sales team members make the most of the time they have with the prospective customer, matching their need to the appropriate software solution(s).
Agility:
A successful BDR must have the ability to adapt to process changes and improvements, particularly as it relates to our sales enablement software. This also includes assisting in outbound callout campaigns, and the ability to learn and demonstrate new software solutions proficiently. Additionally, a successful BDR will be required to develop demonstration skills, across distinct product lines, as needed.

Communication Skills:
The ability to clearly and concisely communicate with a client, either verbally and/or through written communication, is essential in this role.

Ability to Work Collaboratively and Independently:
The BDR will work closely in passing qualified prospective leads to sales reps in office. However, a successful BDR must be able to effectively route qualified prospects to remote salespeople, making the ability to concisely summarize a prospect's needs is of paramount importance.

Organizational Skills:
The ability to operate independently, managing time effectively to meet sales organizational needs and goals, is a must. This includes managing workflow and follows up on prospects, routing properly vetted prospects to the appropriate sales rep, and attention to detail by following up with leads associated with multiple sales-based efforts and campaigns.

Education/Experience:
High school and/or Bachelor's Degree preferred. The ideal BDR candidate will have 1 - 3 years of experience in a sales-driven environment with the ability to achieve and/or exceed established sales goals.
The US base hourly for this full-time position is starting at $19.00. Individual pay is determined by work location and additional factors, including job-related skills, experience, and relevant education or training.
Global Payments Inc. is an equal opportunity employer.
Global Payments provides equal employment opportunities to all employees and applicants for employment without regard to race, color, religion, sex (including pregnancy), national origin, ancestry, age, marital status, sexual orientation, gender identity or expression, disability, veteran status, genetic information or any other basis protected by law. Those applicants requiring reasonable accommodation to the application and/or interview process should notify a representative of the Human Resources Department.