Delivery Solutions Architect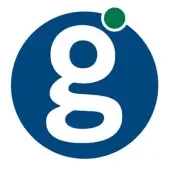 Global Payments
IT
Georgia, USA · Remote
Posted on Sunday, September 10, 2023
Every day, Global Payments makes it possible for millions of people to move money between buyers and sellers using our payments solutions for credit, debit, prepaid and merchant services. Our worldwide team helps over 3 million companies, more than 1,300 financial institutions and over 600 million cardholders grow with confidence and achieve amazing results. We are driven by our passion for success and we are proud to deliver best-in-class payment technology and software solutions. Join our dynamic team and make your mark on the payments technology landscape of tomorrow.
Summary of This Role
This position is responsible for a full range of activities in support of the planned implementation of new functionality and software enhancements on Global Payments, TSYS and/or Heartland frontend processing systems. As the Delivery Solutions Architect the role will be the functional expert and will serve as the point of contact between various stakeholders throughout the organization. In this role, the position will have the opportunity to provide strong functional leadership and portfolio management influence while ideating, collaborating and innovating with stakeholders across the organization.
Key Responsibilities:
Coordinates and/or provides technical direction and support to multiple work teams regarding multiple work components for a product, platform, or project solving complex issues with diverse scopes. Work initiatives include solution design, problem resolution and management, application maintenance, project requests and system enhancements. Work initiatives pose more risk to the organization regarding impacts to other critical work streams, and involve more complex system integration efforts and require more specialization of knowledge of multiple components.

Promote techniques for well thought out strategic forecasting and ensure all parties are aware of risk, dependencies, and assumptions which my impact forecasts,

Is the primary technical escalation point of contact for the management of project systems issues that require in-depth evaluation of variable factors and/or multiple components. Uses independent judgment to resolve varied and complex issues based on specialized experience and knowledge.

Assumes project management role and/or Subject Matter Expert and is recognized as technical authority. Consults regarding possible software solutions using a wide-range of specialized experiences, professional concepts, and company objectives to resolve complex issues involving multiple components in a creative and effective way.

Utilize subject matter expertise to contribute to solution collaboration sessions. In these sessions, promote a mindset of building the best solution for the organization and not any one individual

application.

Participates in client facing meetings, joint venture discussions, vendor partnerships, client and internal development team working solutions to determine solution approaches.

Interacts with a diverse range of leaders, including senior management or possibly executive leadership and clients.

Tracks assigned tasks for component(s) to keep on schedule and to recommend adjustments to resource allocation based on work prioritization. Provides the work initiative's Project Manager with input for status reporting.

Reviews deliverables for content, accuracy, and potential system impacts for assigned tasks. Reviews deliverables for alignment with objectives and provides feedback and recommendations.

Provides training to help team members increase their effectiveness.
What Are We Looking For in This Role?
Minimum Qualification
Bachelor's Degree - preferably in Business, Finance or Computer Science
Relevant Experience or Degree in: IT, Computer Science, MIS or Business or equivalent work experience, such as relevant technical background and/or work product/SME knowledge in lieu of a degree
Minimum of 8-10 years of Payments experience
A good working knowledge and understanding of the banking industry
Proficiency with various software products (MS Office, G Suite)
Working knowledge of various software development methodologies (Waterfall, Scaled Agile, etc)
What Are Our Desired Skills and Capabilities?
Skills / Knowledge - Having broad expertise or unique knowledge, uses skills to contribute to development of company objectives and principles and to achieve goals in creative and effective ways. Having ownership of a function, account or matrix management responsibilities, uses knowledge to ensure success, strengthen relationships, expand the business, and lead matrix teams on complex projects. Barriers to entry such as technical committee review may exist at this level.

Job Complexity - Works on significant and unique issues where analysis of situations or data requires an evaluation of intangibles. Exercises independent judgment in methods, techniques and evaluation criteria for obtaining results. Creates formal networks involving coordination among groups, both internal and external.

Supervision - Acts independently to determine methods and procedures on new or special assignments.

Business Knowledge - Good knowledge of the business and how the technology he/she is leading is providing solutions to business .

Technical Knowledge - In depth knowledge in the technology/area they are leading

Communication Skills - Spoken and written English communication skills

Matrix Management - The ability to accomplish work and to achieve a goal through a team of resources where the role would be a contributor and no personnel authority.

Some level of experience working with cloud platforms (Google or Amazon) and familiar with the terminology
#Remote
Global Payments Inc. is an equal opportunity employer.
Global Payments provides equal employment opportunities to all employees and applicants for employment without regard to race, color, religion, sex (including pregnancy), national origin, ancestry, age, marital status, sexual orientation, gender identity or expression, disability, veteran status, genetic information or any other basis protected by law. Those applicants requiring reasonable accommodation to the application and/or interview process should notify a representative of the Human Resources Department.