Technical Business Analyst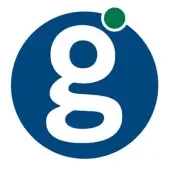 Global Payments
IT, Sales & Business Development
Alpharetta, GA, USA
Posted on Wednesday, September 13, 2023
Every day, Global Payments makes it possible for millions of people to move money between buyers and sellers using our payments solutions for credit, debit, prepaid and merchant services. Our worldwide team helps over 3 million companies, more than 1,300 financial institutions and over 600 million cardholders grow with confidence and achieve amazing results. We are driven by our passion for success and we are proud to deliver best-in-class payment technology and software solutions. Join our dynamic team and make your mark on the payments technology landscape of tomorrow.
What Part Will You Play?
Acts as a liaison between client end-users, programmers and test analysts with in-depth analysis, design, configuration, testing and maintenance of complex systems to ensure optimal operational performance. Maintains a working relationship with key stakeholders and gains an understanding of the complex nature of the client's business. Consults with management to identify, define and document business needs/objectives, current operational procedures, problems, input/output requirements, data scope, usage formatting, security requirements and levels of systems access. Maintains communications with end-users and reviews other Business Analysts' feedback to ensure systems continually meet the client's expectations. Analyzes complex/ escalated problems/issues (complexity varies based on data requirements and business specifications) and offers alternative business solutions. Facilitates meetings and leads discussions.
Analyzes, interprets and develops simple to complex business specifications and logical flowcharts that include features and functions from which programmers can create technical specifications. Leverages system or module knowledge in the design of system screens and database structures. Consults and coordinates with programmers to design and develop requirements and analyze the feasibility of new systems and enhancements to existing systems; ensures the system design fits the needs of the users. Prepares input for system design, including final report and screen definition, logical system flow and implementation plans. Provides support to resolve issues that may cross multiple systems and affect the business process. Tracks application incidents to ensure a successful conclusion for internal and external clients. Identifies system impact of changes in the business, user needs, external business environment and operating systems.
Leads others to document client training and documentation for installation of systems and their upgrades; universally understood procedures for permanent records; post-implementation problems and revision requests; procedures, methodology and/or application standards to include payment card industry and security related compliance. Maintains, administers, and/or reviews all procedures, methodology and/or application standards to include payment card industry and security related compliance.
Develops, administers and recommends best practices when supporting

testing/planning/validation

by clarifying the intended functionality. Uses experience and expertise to ensure complex issues do not hinder a successful implementation.
Assigns project work to the Business Analyst(s) occasionally. Assists with the detailed project planning efforts on larger projects, and may act as a Project Manager on smaller development efforts. Monitors project progress by tracking activity, resolving problems, publishing progress reports and recommending actions. Prepares technical reports by collecting, analyzing and summarizing information and trends. Maintains software deployment plans and communicates these plans to the user community; ensures that users are apprised of any anticipated deviation from schedules.
What Are We Looking For in This Role?
Minimum Qualifications
Bachelor's Degree
Relevant Experience or Degree in: Computer Science, Management Information Systems, Business or related field; or equivalent training or experience in lieu of degree
Typically Minimum 6 Years Relevant Exp
Professional experience working with end-users to meet business needs

Preferred Qualifications
Typically Minimum 6 Years Relevant Exp
Scripting knowledge, bankcard industry knowledge, understanding data structures, professional experience working with end-users to meet business needs
Working towards a Certified Business Analysis Professional (CBAP)
What Are Our Desired Skills and Capabilities?
Skills / Knowledge - Having wide-ranging experience, uses professional concepts and company objectives to resolve complex issues in creative and effective ways. Some barriers to entry exist at this level (e.g., dept./peer review).
Job Complexity - Works on complex issues where analysis of situations or data requires an in-depth evaluation of variable factors. Exercises judgment in selecting methods, techniques and evaluation criteria for obtaining results. Networks with key contacts outside own area of expertise.
Supervision - Determines methods and procedures on new assignments and may coordinate activities of other personnel (Team Lead).
Problem Solving - A seasoned, experienced professional with strong problem solving skills and problem resolution based on a broad base of business knowledge
MS Office & Flowcharting - Word, Excel, PowerPoint, Visio. Familiar with several common drawing techniques using Visio or UML
Global Payments Inc. is an equal opportunity employer.
Global Payments provides equal employment opportunities to all employees and applicants for employment without regard to race, color, religion, sex (including pregnancy), national origin, ancestry, age, marital status, sexual orientation, gender identity or expression, disability, veteran status, genetic information or any other basis protected by law. Those applicants requiring reasonable accommodation to the application and/or interview process should notify a representative of the Human Resources Department.