Credit Underwriter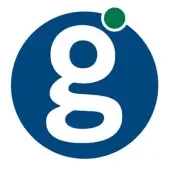 Global Payments
Marketing & Communications, Software Engineering
lindon, ut, usa
Posted on Friday, September 15, 2023
Every day, Global Payments makes it possible for millions of people to move money between buyers and sellers using our payments solutions for credit, debit, prepaid and merchant services. Our worldwide team helps over 3 million companies, more than 1,300 financial institutions and over 600 million cardholders grow with confidence and achieve amazing results. We are driven by our passion for success and we are proud to deliver best-in-class payment technology and software solutions. Join our dynamic team and make your mark on the payments technology landscape of tomorrow.
***This is an on-site role based at our facility in Lindon, UT
Pay: $44K-48K/YR based on experience
Benefits include:
Hybrid work schedule!
Paid Family Leave
Tuition Assistance
Excellent Health Coverage
Floating holidays
and more!
Want to join a company ranked as one of Forbe's best Employers in the world in 2019? Do you like serving customers and care about people? Then look no further than Global Payments.
Global Payments is a leading worldwide provider of payment technology and software solutions delivering innovative services to our customers globally.
We're looking for a Credit Underwriter to join our Team in Lindon Utah, who is excited about providing quality service to our clients.
Responsible for processing and reviewing applications of all levels and making recommendations on applications above their signing authority and in making credit decisions within their approval authority. Processing Applications in accordance with sound credit-granting principles and compliance with Company, Sponsor Bank and Legal, Policy and Procedures. The incumbent is responsible for effectively interacting with merchants, sales representatives, Senior Underwriters and Management to achieve timely adjudication of applications and in limiting loss, assessing risk, and in protecting the company against fraud and other risks.
Risk Calculation Approval Limit is generally $100,000 for Underwriter II, and $150,000 for a Sr. Underwriter in accordance with the US Credit Policy
Essential Responsibilities
Understand the risks associated with the payment processing industry (Fraud, Credit, Regulatory, Legal, etc.)
Understand the company underwriting policies and underwriting guidelines and demonstrate proficiency in underwriting all new applications consistent with approved underwriting policies and guidelines.
Verify all information provided on the merchant application and supporting documentation is correct and consistent with required standards.
Call merchants regarding their applications when needed to verify information.
Applies good knowledge of fair lending issues, rules and various internal and external policies and regulations.
Evaluates a variety of applications and ensures compliance with laws, bank regulation, corporate and divisional underwriting policies, procedures and

standards.

Understand, read and interpret credit reports.
Understand, read and interpret financial statements, tax returns and other similar documentation.
Write detailed reviews and perform analyses, including company financial statements, cash flow, quality of assets and earnings, working capital, potential liabilities and risks, and the impact of credit findings.
Analyzes all pertinent credit and financial information, and demonstrates aptitude to interpret and evaluate consumer credit bureau reports, other reporting services, public records and bank files.
Understand Credit findings to pr

ovide recommendations (approval, credit holds or declines etc.) on merchant applications and identify, document and escalate to management those deals that are over an Underwriter II approval authority as defined by policy.

Seeks alternative means of financing or counter offers for all merchants/clients when it is determined that the original request cannot be accommodated.
Communicate decisions effectively in both verbal and written communication.
Properly file paperwork.
Demonstrate good listening, interpersonal and team working skills.
Begins to understand niche markets and areas of expertise for the platform.
Additional primary duties will be assigned as required.
Required Qualifications
2 to 3+ years of credit, risk or equivalent experience in a related field required or combination of a related degree and experience (Collections, Accounting, Underwriting, Credit Banking, Finance, Mortgage, Etc.).
Competency reading credit reports.
Strong understanding of and ability to read financial statements, tax returns and other similar documentation.
The ability to understand restricted industry requirements and nuances and make sound decisions
Preferred Qualifications
Competency reading credit reports.
Strong understanding of and ability to read financial statements, tax returns and other similar documentation.
The ability to understand restricted industry requirements and nuances and make sound decisions
Previous knowledge of the payment processing industry is preferred.
Previous experience with Salesforce preferred
*This job description reflects management's assignment of essential functions; it does not prescribe or restrict the tasks that may be assigned. Reasonable accommodations may be made to enable individuals with disabilities to perform the essential tasks.
Global Payments offers a competitive salary and comprehensive benefits package to qualifying employees. Global Payments is an equal opportunity employer
Global Payments Inc. is an equal opportunity employer.
Global Payments provides equal employment opportunities to all employees and applicants for employment without regard to race, color, religion, sex (including pregnancy), national origin, ancestry, age, marital status, sexual orientation, gender identity or expression, disability, veteran status, genetic information or any other basis protected by law. Those applicants requiring reasonable accommodation to the application and/or interview process should notify a representative of the Human Resources Department.