Associate Client Consultant or Above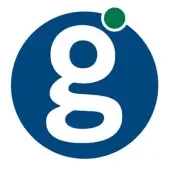 Global Payments
Atlanta, GA, USA
Posted on Saturday, September 16, 2023
Every day, Global Payments makes it possible for millions of people to move money between buyers and sellers using our payments solutions for credit, debit, prepaid and merchant services. Our worldwide team helps over 3 million companies, more than 1,300 financial institutions and over 600 million cardholders grow with confidence and achieve amazing results. We are driven by our passion for success and we are proud to deliver best-in-class payment technology and software solutions. Join our dynamic team and make your mark on the payments technology landscape of tomorrow.
"The position listed in this requisition is ineligible for the referral bonus award program"
Position is open to Remote Work
This position is eligible to be considered for remote hiring
Summary of This Role
We are looking for someone to join our North America Client Advisor Team. The candidate will be working with our clients on large projects such as conversions or product launches. This position may require regular travel at times.
Job Specific Requirements
TS2 Options knowledge required. TS2 Data Migration and/or testing experience required.
Candidate must have excellent communication skills, both written and verbal. Candidate must be a self starter and have the ability to work alone. Candidate will not always be assigned with another advisor. Working alongside our clients performing client deliverables for large initiatives such as conversions or product launches.

Job Specific Responsibilities & Skills/Competencies
You will work with both new and existing clients to help them with large initiatives such as product launches or conversions. TS2 Consumer and Commercial knowledge, Testing Management, experience with conversions is preferred. Ability to perform individually and be self motivated. Must have a high level ability to perform in-depth analysis and research.

What Part Will You Play?
For an assigned portion of the Statement of Work (SOW), performs professional management consultancy for clients engaged in large integration initiatives, such as systems conversion or product launches. Typically assigned a larger portion of the SOW, but is not responsible for the end to end system conversion. For example, may provide test execution support, manage the client's testers, write and create test strategy and/or lead a consumer or commercial launch/start up.

Engages in an assigned portion of SOW and manages assigned tasks for the implementation and integration. Will oversee the client's implementation milestones are on-time, within a specified budget, and with the highest possible quality.

Establishes and maintains a strong partnership with the client and may include senior management.

Serves as a high-level business and technical support, providing professional consulting services for their assigned SOW.

Understands the client's internal infrastructure, as it relates to a specified SOW, and changes as required to support the conversion/implementation.

Applies best practice and experience in system integration and consults with the client.

Guides the client through the implementation process and eliminating barriers and mitigating risks where possible for the specified SOW.

Represents the company and the client in status reviews through the project lifecycle for the specified SOW.

Defines, creates and documents deliverables as assigned for the client's implementation tasks.

Consults on planning and execution of client testing tasks regardless of source system. Creates test strategy, approaches and plans as needed for the specified SOW.

Identifies specific training needs for clients through-out implementation execution.

Manages implementation activities, such as mock verification, business validation, and production certification, working with the client to ensure successful and timely execution for the specified SOW.

Assists in preparing the client for TS2 data verification process ensuring the client has received preparation activities, such as verification training, onsite support, and issue escalation.

What Are We Looking For in This Role?
Minimum Qualifications
Bachelor's Degree

Relevant Experience or Degree in: No specific field; Combination of relevant training and/ or experience in lieu of degree

Typically Minimum 6-8 Years Relevant Exp
Preferred Qualifications
Previous management and appropriate Global Payments experience. TS2 Knowledge; Experience in testing; Business Analysis skills; Experience in large scale project, such as a conversion of product launch.

Certification in Testing Discipline.

What Are Our Desired Skills and Capabilities?
Skills / Knowledge - Having broad expertise or unique knowledge, uses skills to contribute to development of company objectives and principles and to achieve goals in creative and effective ways. Having ownership of a function, account or matrix management responsibilities, uses knowledge to ensure success, strengthen relationships, expand the business, and lead matrix teams on complex projects. Barriers to entry such as technical committee review may exist at this level.
Job Complexity - Works on significant and unique issues where analysis of situations or data requires an evaluation of intangibles. Exercises independent judgment in methods, techniques and evaluation criteria for obtaining results. Creates formal networks involving coordination among groups, both internal and external.
Supervision - Acts independently to determine methods and procedures on new or special assignments.
Industry Knowledge - Including US and Canadian and/or UK and European regulations for credit card issuing and associated business principle knowledge
Verbal and Written Communication Skills - Including internal and external audiences

This position is eligible to be considered for remote hiring anywhere in the USA
#LI-Remote
Global Payments Inc. is an equal opportunity employer.
Global Payments provides equal employment opportunities to all employees and applicants for employment without regard to race, color, religion, sex (including pregnancy), national origin, ancestry, age, marital status, sexual orientation, gender identity or expression, disability, veteran status, genetic information or any other basis protected by law. Those applicants requiring reasonable accommodation to the application and/or interview process should notify a representative of the Human Resources Department.