Digital Communications & Video Content Creator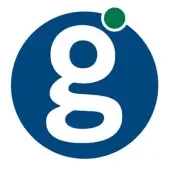 Global Payments
Marketing & Communications, Design
Atlanta, GA, USA
Posted on Friday, September 22, 2023
Every day, Global Payments makes it possible for millions of people to move money between buyers and sellers using our payments solutions for credit, debit, prepaid and merchant services. Our worldwide team helps over 3 million companies, more than 1,300 financial institutions and over 600 million cardholders grow with confidence and achieve amazing results. We are driven by our passion for success and we are proud to deliver best-in-class payment technology and software solutions. Join our dynamic team and make your mark on the payments technology landscape of tomorrow.
Our Internal Communications team works as an invaluable business partner across brands, geographies and corporate functions to provide guidance, shape communications objectives, and develop and execute meaningful communications plans. Our Analyst, Multimedia Production & DEX will be instrumental in enhancing and continuing to develop the internal communication strategy which supports business requirements and delivers desired outcomes, and continuing to solidify Internal Communications as a business imperative.
This individual will primarily be responsible to execute all internal video production projects (from conception to completion) that support the internal communication strategy. This individual will also be responsible for the daily administration of the corporate digital employee experience communications platform.
This position reports directly to the Director, Digital Employee Experience and is based in Atlanta.
Responsibilities
Multimedia Production
Determines production size, content, and work with other members of the comms team to establish production schedules. Works to discuss production progress and ensures production objectives are attained.

Conducts interviews and pulls together creative elements needed in each project.

Perform post production on all videos. Selects and combines the most effective shots to form a logical and smooth running story. Edits video to insert music, dialogue and sound effects.

Upon completion of a project, ensure that the client receives all appropriate formats of the video and that the video is posted to the appropriate location for viewing.

Manages high-level, live meetings. Including, but not exclusive to, directing, live switching, etc.

Manages and maintains the company's video portfolio and archive system.

Experience with production equipment currently owned is a plus:

Panasonic GH5 Camera

Zoom H4n Digital Audio Recorder

Rokinon 35mm Cine Lens

Sigma Zoom Lens and Speedbooster

DJI Ronin Motorized Gimbal

Accessories: Green Screen, Teleprompter, Lights, Mics, etc

Digital Employee Experience (DEX)
Build digital workplace strategy recommendations for Sponsorship and cross-functional stakeholder approval, commitment and working group execution.

Plan and manage the end user engagement calendar. Engage with the end users not only with content but also through discussion seeding, chats, video, as well as leveraging online and offline events/programs.

Drive programs to drive a higher balance of user-generated content, end user conversations and peer-to-peer support/networking.

Monitor the new digital workplace and be the keeper of the rules of engagement. Manage "Inappropriate Use" procedures and escalation for resolution with the right stakeholders.

Oversee the total platform (end user) experience, taking care to welcome new members, connect members with like members, and build affinity.

Build and deliver training to build internal SMEs expertise in the use of Digital Workplace and community tools to achieve marketing engagement goals.

Build and analyze the digital workplace metrics including qualitative and quantitative measurements. Include data from Google analytics, platform and community metrics data, user polls/surveys, and other measurement tools. Provide insights gained to Communications and editorial teams and evolve digital workplace strategies to improve end user sentiment and community engagement to achieve business goals.

Stay engaged with external professional community management and digital workplace networks, regularly benchmarking usability, industry best practice, and new trends with an eye towards improving and evolving our Digital Transformation.

Act as the advocate of internal customers, ensuring sentiment is shared internally and questions are answered in a timely manner.

Help define employee engagement best practices

Additional Responsibilities
Find innovative ways to leverage existing communication channels and messages

Stay current on leading trends to deliver practical and insightful communication recommendations and thought leadership
Knowledge and Skill Required
A move-with-urgency mindset and ability to manage complex projects, multiple stakeholders and competing priorities. Adaptable to change.

Highly organized work style with a rigorous attention to detail and strong analytical ability.

Strategic thinker with the ability to drive programs from inception to completion.

Exceptional writing, editing, and proofreading skills.

Sound judgment and discretion in handling sensitive and confidential information.
Experience
6-8 years (combination education) of experience working on multimedia stories, including partnering with creatives and editors to tell engaging stories on video

6-8 years (combination education) of experience, with a focus on internal communications and employee engagement

6-8 years (combination education) of experience and skills in video, audio, and pre-, during and post-production, such as digital editing, video compression for multiple platforms and still, as well as motion graphics

Proactive and creative approach to communicating strategy and engaging audiences

Project management and event planning experience

Experience with Google Workspace technology
Education
Bachelor's degree in journalism, communication, public relations or related field required

Degree plus 2-4 yrs experience as reflected above
Physical Requirements
Work is typically performed in an office, studio or field production environment. Movement of equipment and set placement requires the ability to bend, stoop, crawl, and climb. Other physical requirements include sitting, standing, walking, lifting, carrying, reaching, pushing, and pulling, hearing, and visual acuity.
The above statements describe the general nature and level of work being performed by people assigned to this job. They are not intended to be an exhaustive list of all responsibilities, duties, and skills required of team members so classified. The Company retains the right to change or assign other duties to this position. Differences in job requirements may vary between locations and facilities. An employee must be able to perform the essential functions of the position satisfactorily, and if requested, a reasonable accommodation will be made to enable qualified persons with known disabilities to perform the essential functions of their job, where doing so would not result in an undue hardship or cause a direct threat to workplace safety.
Global Payments Inc. is an equal opportunity employer.
Global Payments provides equal employment opportunities to all employees and applicants for employment without regard to race, color, religion, sex (including pregnancy), national origin, ancestry, age, marital status, sexual orientation, gender identity or expression, disability, veteran status, genetic information or any other basis protected by law. Those applicants requiring reasonable accommodation to the application and/or interview process should notify a representative of the Human Resources Department.