Test Analyst IV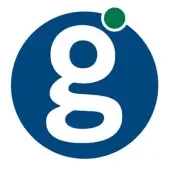 Global Payments
IT
Posted on Friday, September 22, 2023
Every day, Global Payments makes it possible for millions of people to move money between buyers and sellers using our payments solutions for credit, debit, prepaid and merchant services. Our worldwide team helps over 3 million companies, more than 1,300 financial institutions and over 600 million cardholders grow with confidence and achieve amazing results. We are driven by our passion for success and we are proud to deliver best-in-class payment technology and software solutions. Join our dynamic team and make your mark on the payments technology landscape of tomorrow.
What Part Will You Play?
Conducts online, batch and data verification testing (checked for accuracy and inconsistencies after data migration is done) of the system and validates test results. Creates test designs based on project requirements and occasionally instructs other team members in the department on testing software techniques. Demonstrates in-depth knowledge when answering questions or providing guidance on complex projects (as defined by the client) to internal and external customers (i.e. other departments, clients). Designs complex contingency plans as needed. Coordinates with technical and business resources to identify and resolve complex issues or system defects discovered during testing.
Develops, administers, evaluates and recommends requirements to design in-depth testing strategies (testing objective, methods of testing new functions, total time and resources required for the project, and the testing environment) for internal/external clients (i.e. technical and functional designs). Demonstrates extensive knowledge and understanding of structured analysis and design (define user needs) as it relates to the testing design. Recognizes the interrelationships between the various functional components of the system (i.e. collections, posting, and authorizations) and the business, technical and project requirements to determine the appropriate testing methodology to use during test execution and validation. Performs risk assessment and analysis requirements for integrated testing (combined and tested as a group). Coordinates and provides expert instruction on appropriate test designs, plans and strategies to ensure that new functionality does not adversely affect current software functionality.
Promotes and implements best practice advice on design processes aimed at increased efficiency, performance and reliability (automation, load and performance). Demonstrates a comprehensive knowledge in the use of automated testing tools to create, design and execute test plans. Consults with technical resources in the testing environment to assist with making decisions regarding the best use of test automation tools.
Collaborates and partners with stakeholders, business, developers and test analysts to develop in-depth test plans, conditions and cases (set of inputs, execution preconditions, and expected outcomes developed for a particular objective, such as to exercise a particular program path or to verify compliance with a specific requirement) to be used in testing. Develops, administers and recommends best practices to perform advanced test data conditioning and execution of test sets. Communicates with manager on a regular basis (project requirements, issue resolutions, etc.), and disseminates information to project sponsors, business analysts and programmers. Evaluates, interprets and provides guidance on the various components of systems, applications and multiple environments to leadership.
Provides expertise and advice on the creation of test/defect reports and uses experience to follow all intricate defects through to resolution and closure. Occasionally reviews documentation such as business and technical specifications in order to ensure that the documentation is updated and accurate.
Maintains, administers and interprets procedures, methodology and/or application standards to include payment card industry and security related compliance according to how they are applied in testing activities.
Provides guidance to other Test Analysts as required. Occasionally reviews and mentors a limited number of team members' work product.
Acts as a single point of contact for complex client projects with regard to test activities and provides guidance to less experienced Test Analysts. . Coordinates the test activities assigned to the test team to include, reviewing of client test plans cases and scripts, prioritizing test execution when necessary and providing feedback to internal and external clients.
What Are We Looking For in This Role?
Minimum Qualifications
Bachelor's Degree
Relevant Experience or Degree in: Computer Science, Management Information Systems, Business or related field; additional experience in lieu of degree will be considered
Typically Minimum 6 Years Relevant Exp
Relational databases, Bankcard industry knowledge and IBM Rational tools

Preferred Qualifications
Typically Minimum 8+ Years Relevant Exp
Relational databases, Bankcard industry knowledge and IBM Rational tools
International Software Testing Qualifications Board (ISTQB) Certification
What Are Our Desired Skills and Capabilities?
Skills / Knowledge - Having wide-ranging experience, uses professional concepts and company objectives to resolve complex issues in creative and effective ways. Some barriers to entry exist at this level (e.g., dept./peer review).
Job Complexity - Works on complex issues where analysis of situations or data requires an in-depth evaluation of variable factors. Exercises judgment in selecting methods, techniques and evaluation criteria for obtaining results. Networks with key contacts outside own area of expertise.
Supervision - Determines methods and procedures on new assignments and may coordinate activities of other personnel (Team Lead).
IBM Mainframe Systems - TSO, JHS, CICS
Software Tools - HP Quality Center, IBM Rational Quality Manager, IBM File Manager, Microsoft Office Suite, HP Quick Test Professional/Unified Functional Testing, SoapUI, Soap Sonar, HP Service Test, MS Visual Studio, HP Performance Center/Load Runner, Jmeter, IBM Rational Team Concert, Selenium, Eclipse, SQL Profiler, Putty, Toad, Junit and Nunit Testing Frameworks, Application Lifecycle Management Tools, Paragon Fast Test, Agile, Scrum, Waterfall
Global Payments Inc. is an equal opportunity employer.
Global Payments provides equal employment opportunities to all employees and applicants for employment without regard to race, color, religion, sex (including pregnancy), national origin, ancestry, age, marital status, sexual orientation, gender identity or expression, disability, veteran status, genetic information or any other basis protected by law. Those applicants requiring reasonable accommodation to the application and/or interview process should notify a representative of the Human Resources Department.