Product Operations Enablement Internship (Summer 2024)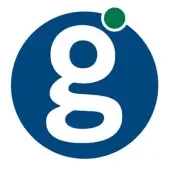 Global Payments
Product, Operations
Oklahoma City, OK, USA
Posted on Friday, September 22, 2023
Every day, Global Payments makes it possible for millions of people to move money between buyers and sellers using our payments solutions for credit, debit, prepaid and merchant services. Our worldwide team helps over 3 million companies, more than 1,300 financial institutions and over 600 million cardholders grow with confidence and achieve amazing results. We are driven by our passion for success and we are proud to deliver best-in-class payment technology and software solutions. Join our dynamic team and make your mark on the payments technology landscape of tomorrow.
Thanks for your interest in a career with Heartland! We are looking for team members who demonstrate our values of care, focus, and quality to join our corporate team. Heartland has offices all over the U.S., and we are proud to be consistently ranked one of the country's Best Places to Work. Benefits include highly competitive compensation, full medical and dental coverage, flexible schedules, a casual work environment, extensive training and professional development, as well as an emphasis on work-life balance. Apply today to learn more about Heartland and how you'd be a great addition to our team.
Summary
Heartland's Product Operations Enablement team is looking for a Promising Entrepreneur (known as an Intern elsewhere) to join our dynamic group for Summer 2024! As a Data + Analytics PE for the Product Operations Enablement team, you will work to gather, aggregate, and translate data that has been collected for various Heartland product portfolios. Within this role, you will work to draw conclusions pertaining to portfolio health, attrition risks, opportunities to further expand and enhance customer success efforts, and inform future proactive efforts. From these conclusions, you will create data visualizations using various available tools, provide read outs to leadership that demonstrate analytical and critical thinking, and inform leaders with ways to proceed with ongoing efforts.
As a Promising Entrepreneur, you will be encouraged to work closely with the peers and leaders around you to understand the various business units the Product Operations Enablement team serves. This position has the opportunity to get access and insights into Heartland Payments, Heartland POS, and Heartland Payroll products in addition to building connections with leaders that serve in the various business units. The Product Operations Enablement team includes team members with a variety of functions and skill sets which will both further enrich and challenge the Data + Analytics PE in their work.
In addition, you will be given a unique responsibility to undergo a project assignment, assigned by the Product Operations Leadership Team, to be presented along with facts and recommendations to the Executive Leadership of Heartland Payment Systems.
What will you be doing?
Gather data from internal and external sources

Access proprietary systems and Salesforce for data sourcing

Aggregate data utilizing available tools

Build data visualizations for various audiences, primarily using Looker Studio

Present reasonings and themes to leaders and peers

Use problem solving and critical thinking to present ideas to leaders

Review tasks and assist with duties of the Data Architect and Data Analyst

Collaborate with the Product Operations Enablement team on various ongoing maintenance responsibilities

Other responsibilities as assigned and as interested
What are the requirements?
Must be enrolled in a Business Analytics, Statistics, MSIS, or similar program at an accredited university

At a minimum intermediate level with GSuite - Google Sheets, Gmail, Google Docs, etc.

Strong communication and written skills

Strong troubleshooting analytical skills, programming experience is a plus

Willingness to learn visualization tools - Looker Studio experience preferred

Experience managing multiple projects with competing priorities simultaneously

Experience with Python, Javascript, and/or SQL is preferred, but not required
Global Payments Inc. is an equal opportunity employer.
Global Payments provides equal employment opportunities to all employees and applicants for employment without regard to race, color, religion, sex (including pregnancy), national origin, ancestry, age, marital status, sexual orientation, gender identity or expression, disability, veteran status, genetic information or any other basis protected by law. Those applicants requiring reasonable accommodation to the application and/or interview process should notify a representative of the Human Resources Department.