RCM Operations Supervisor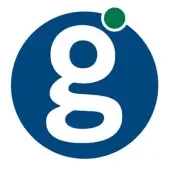 Global Payments
People & HR, Operations
Salt Lake City, UT, USA
Posted on Friday, September 22, 2023
Every day, Global Payments makes it possible for millions of people to move money between buyers and sellers using our payments solutions for credit, debit, prepaid and merchant services. Our worldwide team helps over 3 million companies, more than 1,300 financial institutions and over 600 million cardholders grow with confidence and achieve amazing results. We are driven by our passion for success and we are proud to deliver best-in-class payment technology and software solutions. Join our dynamic team and make your mark on the payments technology landscape of tomorrow.
AdvancedMD is hiring an RCM Operations Supervisor. In this position, you'll leverage your project management, industry knowledge, and leadership expertise to assist in establishing the direction of daily activities, leadership of department projects, ensuring efficient operations, and creating an overall productive and enjoyable working environment for employees.
Responsibilities:
Serve as subject matter expert
Consult with escalated clients
Provide direct feedback to associates on areas of opportunities and areas to improve
Conduct employee reviews
Serve as a resource for team members, based on a working knowledge of team's responsibilities, goals and associates individual development plans and training needs.
Ensure team has access to resources and training necessary to be successful in their positions
Help to establish department tool enhancements and maintenance
Roll out new processes and tools as changes are made internally
Work proactively to provide information, best practices, and training on the AdvancedMD products
Interact/collaborate with AdvancedMD associates in sales and customer service
Monitor various productivity and performance standards to ensure that established levels are achieved
Provide feedback on individual performance of associates to senior leadership
QUALIFICATIONS REQUIRED:
At least 5 years of experience working in a client service/customer service environment
At least 2 years of people leadership experience
Bachelor's degree or equivalent in education and experience
PREFERRED QUALIFICATIONS: Preference will be given to candidates who have the following:
Prior experience working with AdvancedMD RCM cilents
Working knowledge of AdvancedMD products
Extensive knowledge of tools and process
Prior leadership experience
Proven ability to maintain focus and work effectively with multiple demands
Ability to work both independently to provide solutions to the client and as part of a team to accomplish tasks
Strong relationship building skills
Ability to maintain cooperative working relationships with all levels of management
Ability to assess team members' performance and provide motivational support
Ability to work both independently and as part of a team
Must be comfortable working in a performance-based and structured environment while demonstrating high ethical standards
Must be able to recognize basic procedural issues as they arise, and escalate to the appropriate level
Ability to demonstrate learning agility and critical thinking skills and apply basic concepts in new situations
Proficient in the latest web technologies and working knowledge of various operating systems
Excellent analytical and time management skills
Excellent communication skills both verbal and written
Must be proficient using Microsoft Office
Global Payments Inc. is an equal opportunity employer.
Global Payments provides equal employment opportunities to all employees and applicants for employment without regard to race, color, religion, sex (including pregnancy), national origin, ancestry, age, marital status, sexual orientation, gender identity or expression, disability, veteran status, genetic information or any other basis protected by law. Those applicants requiring reasonable accommodation to the application and/or interview process should notify a representative of the Human Resources Department.