AdvancedMD RCM Client Services Associate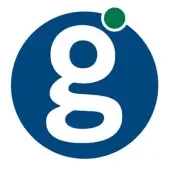 Global Payments
Customer Service
Salt Lake City, UT, USA
Posted on Friday, September 22, 2023
Every day, Global Payments makes it possible for millions of people to move money between buyers and sellers using our payments solutions for credit, debit, prepaid and merchant services. Our worldwide team helps over 3 million companies, more than 1,300 financial institutions and over 600 million cardholders grow with confidence and achieve amazing results. We are driven by our passion for success and we are proud to deliver best-in-class payment technology and software solutions. Join our dynamic team and make your mark on the payments technology landscape of tomorrow.
Summary of This Role
Receives and responds, via telephone, email or online submitted cases to technical customer service requests, inquiries, and problems. Utilizes various databases to select the best resolution and explains the solution to the client in order to resolve the inquiry. Maintains an accurate and complete record of all inquiries and problems handled. Operates a personal computer, mainframe, software packages and front-end programs related to AdvancedMD software. The RCM Client Services Associate serves as first point of contact when customer issues arise with the AdvancedMD software or RCM Billing Services in general. Our technical support analysts are responsible for answering software questions or concerns, completing rebill requests, and resolving billing issues for our Revenue Cycle Management Clients.
What Part Will You Play?
Resolves RCM Client technical support issues relating to point of service (POS) products, including, but not limited to, AdvancedMD PM and EHR software, and provides standardized responses by utilizing established documentation and processes. Enters required data into databases while resolving customer issues and achieving established goals and objectives for quality and productivity measures.
Build base knowledge of POS products, policies, customer service procedures, and an understanding of compliance and association guidelines through on-going training and referring to online manuals as required.
Work off a phone queue to resolve a variety of questions regarding AdvancedMD software functionality, RCM processes/best practices, account related requests or inquiries. Provide comprehensive client responses by utilizing an in-depth understanding of internal systems and established documentation and processes as well as assist clients in entering new or updated data into their systems. Determine resolution for customer issues using tools and resources provided within the software and process documents.
Escalating or referring unresolved customer questions/problems to more experienced techs, Team Lead or designated departments for further investigation and resolution.
What Are We Looking For in This Role?
Minimum Qualifications
High School Diploma or Equivalent
Previous customer service experience or software support desk role
Strong aptitude for learning computer software systems with basic understanding of PC's, browsers, operating systems

Preferred Qualifications
Typically, Minimum 2 Years Relevant Experience
Previous customer service or software support desk experience with some basic knowledge of medical billing
The ability to troubleshoot PC related problems with knowledge of Windows products, MS Office Suite, NetSuite and some IOS knowledge helpful
What Are Our Desired Skills and Capabilities?
Skills / Knowledge - Acquires and applies job skills and learns company policies and procedures to complete assigned routine tasks. Professional verbal and written communication skills; particularly with phone and email correspondence. Ability to listen to, understand and analyze information and use logic to address client issues and problems. Ability to be responsive, courteous and empathetic while de-

escalating

difficult customer situations with a cool head. Ability to type a minimum of 45-50 WPM to work quickly and document problem/resolution in a friendly and at times fast paced inbound call center environment. Strong desire to be a team player in all aspects to work independently and as part of a dynamic team to achieve individual and department related goals.
Job Complexity - Once trained, the ability to understand how to work within the software to resolve software related questions and/or problems and then instruct clients on how to work within the software and our RCM processes. Work on assignments that are routine to moderately difficult, requiring some decision making in resolving issues or providing recommendations. Utilize remote access tools to assist with more complex software related issues. Complete basic rebilling for medical related insurance claims and document withing the designated tools.
Supervision - Normally receives detailed instructions and follows established procedures on all work. Once fully trained, requires limited instruction to complete customer requests. Works under moderate supervision.
Computer Skills - The ability to troubleshoot PC related problems with knowledge of Windows products, MS Office Suite and some IOS knowledge helpful. Once trained, the ability to utilize remote access software, NetSuite and other tools.
Industry Knowledge - Ability to learn and understand

proprietary

software and basic medical insurance billing. Desire to enhance product knowledge and more fully understand department guidelines and compliance to increase skill level and efficiency.
Research - Basic ability to research issues and resolve customer inquiries.
Global Payments Inc. is an equal opportunity employer.
Global Payments provides equal employment opportunities to all employees and applicants for employment without regard to race, color, religion, sex (including pregnancy), national origin, ancestry, age, marital status, sexual orientation, gender identity or expression, disability, veteran status, genetic information or any other basis protected by law. Those applicants requiring reasonable accommodation to the application and/or interview process should notify a representative of the Human Resources Department.