Security Incident Response Analyst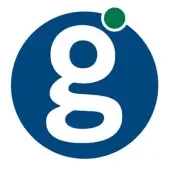 Global Payments
IT
Arlington, VA, USA
Posted on Friday, September 22, 2023
Every day, Global Payments makes it possible for millions of people to move money between buyers and sellers using our payments solutions for credit, debit, prepaid and merchant services. Our worldwide team helps over 3 million companies, more than 1,300 financial institutions and over 600 million cardholders grow with confidence and achieve amazing results. We are driven by our passion for success and we are proud to deliver best-in-class payment technology and software solutions. Join our dynamic team and make your mark on the payments technology landscape of tomorrow.
Summary of This Role
Evaluates, tests, recommends, develops, coordinates, monitors, and maintains information security policies, procedures and systems, including hardware, firmware and software . Ensures that IS security architecture/designs, plans, controls, processes, standards, policies and procedures are aligned with IS standards and overall IS security . Identifies security risks and exposures, determines the causes of security violations and suggests procedures to halt future incidents. Investigates and resolves security incidents and recommends enhancements to improve security. Develops techniques and procedures for conducting IS security risk assessments and compliance audits, the evaluation and testing of hardware, firmware and software for possible impact on system security, and the investigation and resolution of security incidents.
What Part Will You Play?
Under moderate supervision monitors complex systems and response to known and emerging threats against the Global Payments network via intrusion detection software
Conducts detailed, comprehensive investigation of security issues by reviewing security log data, interpreting data in support of security event management process from various data feeds and triages on a wide variety of security events.
Under supervision performs incident handling process by maintaining knowledge in implementation of containment, protection and remediation activities.
Enhances knowledge of new and emerging threats that can affect the organization's information assets by analyzing of third party software/solutions, IT configuration changes (including access control requests), and network/system architecture from risk perspective
Under supervision designs and configures security systems, including proxy, remote access, mail gateway, intrusion prevention, wireless networking, data leak prevention, security information and event management and web application firewalls.
Following guidance assesses and disseminates threats related to the enterprise in regard to current vulnerability by managing and developing an emerging threat model.
Under supervision assesses risks based on changes to implementation of ISO(International Organization for Standardization/BSO(Business Services Online); enhances knowledge of PCI(Payment Card Industry)/Logical Security guidelines and models, HIPPA(health insurance portability and accountability act), PII(Personally Identifiable Information), and Card personalization.
Participates in creating cost effective solutions for system/application development regarding Information Security processes and concepts in applicable systems and software.
Works under close supervision to perform day-to-day Information Security functions pertaining to numerous security software products and processes.
What Are We Looking For in This Role?
Minimum Qualifications
Bachelor's Degree
Relevant Experience or Degree in: Bachelor's degree in Computer Science, Info Security, or related field. Or relevant work experience in a related field.
Typically Minimum 2 Years Relevant Exp
Including network operations or engineering or system administration on Unix, Linux, MAC(Message Authentication Code), or Windows; common security operations, intrusion detection systems, Security Incident Even Management systems, Penetration Testing, Web Application assessment, Secure Coding practices.

Preferred Qualifications
Professional certifications CISSP(Certified Information System Security Professional),CISM(Certified Information Security Manager) ,CISA(Certified-Information-Systems-Auditor),GSEC(GIAC Security Essentials) ,Network +,Security +
Typically Minimum 4 Years Relevant Exp
Knowledge of industry standard security compliance programs PCI(Payment Card Industry), SOX(Sarbanes-Oxley) , GLBA(Gramm Leach Bliley Act), etc.)
What Are Our Desired Skills and Capabilities?
Skills / Knowledge - Developing professional expertise, applies company policies and procedures to resolve a variety of issues.
Job Complexity - Works on problems of moderate scope where analysis of situations or data requires a review of a variety of factors. Exercises judgment within defined procedures and practices to determine appropriate action. Builds productive internal/external working relationships.
Supervision - Normally receives general instructions on routine work, detailed instructions on new projects or assignments.
Risk Assessment - Ability to identify, communicate, and mitigate risk within technical solution designs
Industry Knowledge - Continued self-education of new and emerging threats and relevant processes, controls, or technologies to mitigate them.
Incident Response - Knowledge and skills to contribute to all phases of Incident Response.
Global Payments Inc. is an equal opportunity employer.
Global Payments provides equal employment opportunities to all employees and applicants for employment without regard to race, color, religion, sex (including pregnancy), national origin, ancestry, age, marital status, sexual orientation, gender identity or expression, disability, veteran status, genetic information or any other basis protected by law. Those applicants requiring reasonable accommodation to the application and/or interview process should notify a representative of the Human Resources Department.