Implementation Specialist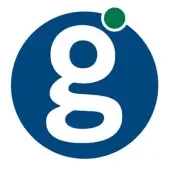 Global Payments
Salt Lake City, UT, USA
Posted on Friday, September 22, 2023
Every day, Global Payments makes it possible for millions of people to move money between buyers and sellers using our payments solutions for credit, debit, prepaid and merchant services. Our worldwide team helps over 3 million companies, more than 1,300 financial institutions and over 600 million cardholders grow with confidence and achieve amazing results. We are driven by our passion for success and we are proud to deliver best-in-class payment technology and software solutions. Join our dynamic team and make your mark on the payments technology landscape of tomorrow.
At AdvancedMD we are driven by your success. We engage your unique talents and perspectives. We welcome your ideas on how to do things differently and better. In your efforts to achieve, learn and grow, we support you all the way. If success motivates you, you belong at AdvancedMD.
AdvancedMD is seeking an aggressive, self-motivated Implementation Consultant to join our Implementation Services Team. The Implementation Consultant will manage the implementation process for an assigned client list, working directly with clients to identify, prioritize and manage strategic needs for an efficient and effective implementation.
Oversee, Coordinate, and manage all aspects of the implementation for new and existing clients.
Communicate and manage internal and external implementation requirements and expectations.
Serve as a single point of customer contact during the implementation.
Assure client satisfaction.
Train the client through key product learning milestone for effective application usage.
Proactively and independently manage client escalations.
Assist in the review of client processes and the development of new workflow plans.
Manage client relationship during the implementation process.
Communicate progress updates weekly or as agreed upon with client.
Support sales teleconference in hand-off of new client.
Ensure implementation milestones are met on time.
Coordinate the Electronic Data Interchange (EDI) agreement process.
Coordinate data conversion, interface, and other timelines and expectations.
Hand off to Client Support when client has successfully completed process.
Perform other duties as needed and directed by leadership
Qualification
Must have 1 -2 years in 2 of the following areas; Product Management, Training, Medical Software.
Bachelor's Degree in business or related field a plus.
Implementation of Web-based systems preferred.
Web-based Training or Classroom Training/Coaching experience.
Knowledge of medical computerized billing and scheduling software systems preferred
1-2 years of experience with EMR/EHR systems. EMR/EHR implementation experience preferred.
2-3 years of implementation or service account management experience.
2-3 years of work experience in medical office environment, customer service, IT, or support desk.
Strong working knowledge of Windows, MS Word, Internet Explorer, Excel, power.
Ability to lead a client successfully through technical processes.
Ability to manage and fulfill client expectations.
Excellent written and oral communications skills.
Excellent communication and organizational skills with a customer service focus.
Ability to prioritize effectively and handle shifting priorities professionally.
Personal track record of being thorough, courteous and responsive in customer service.
Ability to communicate with various business contacts in a professional and courteous manner.
Self-starter, with the ability to organize work for maximum efficiency.
Global Payments Inc. is an equal opportunity employer.
Global Payments provides equal employment opportunities to all employees and applicants for employment without regard to race, color, religion, sex (including pregnancy), national origin, ancestry, age, marital status, sexual orientation, gender identity or expression, disability, veteran status, genetic information or any other basis protected by law. Those applicants requiring reasonable accommodation to the application and/or interview process should notify a representative of the Human Resources Department.