MBOCS Analyst 1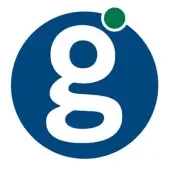 Global Payments
IT
New Jersey, USA
Posted on Friday, September 22, 2023
Every day, Global Payments makes it possible for millions of people to move money between buyers and sellers using our payments solutions for credit, debit, prepaid and merchant services. Our worldwide team helps over 3 million companies, more than 1,300 financial institutions and over 600 million cardholders grow with confidence and achieve amazing results. We are driven by our passion for success and we are proud to deliver best-in-class payment technology and software solutions. Join our dynamic team and make your mark on the payments technology landscape of tomorrow.
Summary of This Role
Operates a data entry device to key and/or verify a variety of standard and/or complex business data into a computer. Retrieve, confirm and update data in storage. Maintain records of data input. Maintain logs of messages to and from computers. Operate equipment within prescribed standards. Detect errors by the use of verifying procedures and make changes as instructed. May transcribe data from source material into computer-compatible format.
What Part Will You Play?
Enters alphabetic, numeric, or symbolic data from credit card applications into computer following format displayed on screen. Keys according to specific procedures and training, while maintaining 8,000 keystrokes per hour with 98% accuracy and tracking individual productivity daily.
Becomes proficient with the performance of sight or re-key verification of data entered following the procedures for the specific job being verified.
Develops a general understanding of data entry systems and procedures.
Performs work assignments that are basic and routine and refers questions and problems to supervisor.
What Are We Looking For in This Role?
Minimum Qualifications
High School diploma or equivalent, GSCE in Math's and English (varies per country – For GSC MF and Research we require college graduates)
Experience with Microsoft Office with working knowledge of Word and Excel
Experience working in a fast paced, detail and deadline oriented environment
Open to flexible work hours that may include shifting schedules and overtime if required.

Preferred Qualifications
Good knowledge of the Card Acquiring industry.
Previous data entry experienced preferred
What Are Our Desired Skills and Capabilities?
Skills / Knowledge - Acquires and applies job skills and learns company policies and procedures to complete assigned routine tasks.
Job Complexity - Works on assignments that are routine to semi-routine in nature, requiring limited decision outside of stated processes, but recognizes the need for occasional deviation from accepted practice. Has little or no role in the decision-making.
Supervision - Normally receives detailed instructions and follows established procedures on all work, requires instructions on all assignments. Works under close supervision.
Computer Skills - Knowledge of all applicable computer programs; must be able to key 8,000 keystrokes per hour
Time Management Skills - Responsible for ensuring turnaround timelines are met
Attention to details - Responsible for auditing and must maintain high level of accuracy; 98% accuracy required
Global Payments Inc. is an equal opportunity employer.
Global Payments provides equal employment opportunities to all employees and applicants for employment without regard to race, color, religion, sex (including pregnancy), national origin, ancestry, age, marital status, sexual orientation, gender identity or expression, disability, veteran status, genetic information or any other basis protected by law. Those applicants requiring reasonable accommodation to the application and/or interview process should notify a representative of the Human Resources Department.