HR Project Administrator- Contractor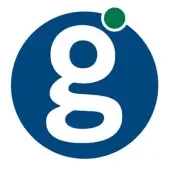 Global Payments
People & HR
Atlanta, GA, USA
Posted on Friday, September 22, 2023
Every day, Global Payments makes it possible for millions of people to move money between buyers and sellers using our payments solutions for credit, debit, prepaid and merchant services. Our worldwide team helps over 3 million companies, more than 1,300 financial institutions and over 600 million cardholders grow with confidence and achieve amazing results. We are driven by our passion for success and we are proud to deliver best-in-class payment technology and software solutions. Join our dynamic team and make your mark on the payments technology landscape of tomorrow.
Coordination 25%
Duties and responsibilities include but are not limited to:
Project coordinator to the Talent Management and DEI Leader.

Enterprise- wide point of contact between departments on the behalf of the Talent Management and DEI Leader.

Provide support to the Talent Management and DEI Team during team monthly meetings, strategy planning, Board of Directors and various committee meetings; ensuring all necessary materials are current, properly filed and stored on team drive

Facilitate various internal meetings by scheduling, creating meeting agendas, note taking, providing timely meeting minutes, and appropriately following up on deliverables.

Respond to inquiries and emails with little to no supervision.

Draft, edit, and proofread memos, correspondence, meeting materials, and presentations.

Process expense reports, approve team members expense reports on behalf of principal in timely manner

Arrange travel and all other duties as assigned by the Talent Management and DEI Leader.
Project Management 30%
Coordinate all things related to the strategic plan process as needed i.e., meetings/project schedules, SME power user and administrator of project tool(s), KPI data collection, managing the process and completion of edits and reporting from all department members in a timely manner, acting as liaison between strategic partners and TA and DEI Team, making suggestions for improvements.

Prepare, organize, and distribute all necessary project materials.

Participate in project updates with key internal project team members, business stakeholders and leadership through creation of emails, decks, follow up messages and other mediums

Coordinate the execution of project plans from implementation to completion, and partner with the relevant parties to operationalize processes for sustainability and scalability

Create reusable documents, resources, project playbooks methodologies (e.g., documentation standards, SOP templates, process maps) in support of various initiatives and projects
Operations 45%
Organize, communicate, delegate tasks and responsibilities at the request of the TA and DEI Leader to enhance operations and hold them accountable to the results. Help organize ideas, projects, people, time, and resources necessary to the department moving forward. Communicate the vision, ideas, projects, or the process to the necessary people. This includes creating content, providing context, and helping connect the dots across the department(s) and its stakeholders to support opportunities and growth.
Coordinate, develop, modify processes for best practices to support L&D, DEI and TA initiatives and ensure successful execution within the enterprise lending to high visibility and interaction with senior management and cross-functional teams.

Support the SVP of Talent Management and Chief Diversity Officer across various facets of operations at a tactical, strategic, and operational level, handling the oversight of projects that do not neatly fit within the organizational chart or that fall between departments or leadership areas of responsibility

Acts as an liaison for the department head as an information funnel, filter, and facilitator with internal and external stakeholders

Act as the point of contact for direct reports, triage all incoming requests for the executive's time and work collaboratively across the enterprise to ensure the calendar is aligned with the priorities of the organization

Serve as a thought partner, standing in on meetings, challenging ideas, offering a different perspective, and following up on action items with the TM and DEI team

Work to deliver, monitor and communicate progress on TM and DEI strategy (metrics) aligned with HR Strategy and Global Payments business goals (monthly, quarterly, annually) by creating reports that demonstrate key performance indicators and measure team performance.

Manage the onboarding process for new team members in the department
Minimum Education, Knowledge, Skills & Abilities:
Bachelor's Degree

At least three years (3) of related experience providing administrative and project support.

Experience supporting C-Suite level executives, a plus; able to interact effectively with HR Leadership Team, senior management and maintain utmost professionalism, discretion, and confidentiality.

Proactive self-starter with exceptional organizational skills and keen attention to detail with ability to collect and organize data.

Ideal candidate will be a proactive self-starter who enjoys working in a dynamic, fast-paced changing environment

Ability to multitask and work independently, with an understanding of prioritization of workload and a sense of urgency in performing tasks and executing deliverables.

Strong written, verbal, technological and interpersonal skills.

Must be proficient in Microsoft Office suite

Prior experience using the Google applications platforms

Aptitude to learn other web-based applications and programs

Experience with event planning and execution.

Prior experience managing Purchase Orders and Invoice Processing also a plus
Global Payments Inc. is an equal opportunity employer.
Global Payments provides equal employment opportunities to all employees and applicants for employment without regard to race, color, religion, sex (including pregnancy), national origin, ancestry, age, marital status, sexual orientation, gender identity or expression, disability, veteran status, genetic information or any other basis protected by law. Those applicants requiring reasonable accommodation to the application and/or interview process should notify a representative of the Human Resources Department.