Information Technology and Security Auditor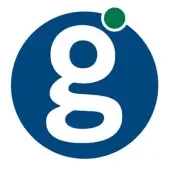 Global Payments
IT
Alpharetta, GA, USA
Posted on Friday, September 22, 2023
Every day, Global Payments makes it possible for millions of people to move money between buyers and sellers using our payments solutions for credit, debit, prepaid and merchant services. Our worldwide team helps over 3 million companies, more than 1,300 financial institutions and over 600 million cardholders grow with confidence and achieve amazing results. We are driven by our passion for success and we are proud to deliver best-in-class payment technology and software solutions. Join our dynamic team and make your mark on the payments technology landscape of tomorrow.
PURPOSE:
This new position provides an opportunity for a motivated technology and information security audit professional to make a strong contribution to Global Payments' growing Internal Audit team, and more specifically, within Internal Audit's advanced technology risk audit team.
As a Fortune 500 payments technology company, Global Payment's management recognizes the importance of managing and responding to risk. Internal Audit is an integral and valued component to Global Payments' risk management environment and works closely with management to deliver value-added and challenging audit projects in the area of information technology, information security, business operations, finance & accounting, and compliance using progressive audit procedures. Our philosophy is to evaluate complex business processes utilizing a risk-based approach, and to provide the greatest value to our internal clients. We strive to apply tailored and progressive audit procedures and to avoid standard check the box auditing. The department is consistently recognized for its contributions to organizational improvements due to its diverse, energetic and collaborative approach when working with management.
This role will deliver a diverse array of information technology and information security audits that include in-depth analysis and understanding of supporting business processes. This position will have the opportunity to evaluate numerous technology platforms and apply process, technology and security risk considerations. Specifically, the role will have the opportunity to evaluate technology risks and controls within major cloud technology provider environments (e.g, Amazon AWS, Google GCP, and Microsoft Azure) as the company continues cloud technology strategic initiatives. The candidate should have experience with a wide array of technology processes, such as infrastructure design and management, information security operations, service management, software development lifecycle, disaster recovery planning, etc. This position provides the opportunity for future career advancement as well as exposure to senior leadership and organizational divisions across the globe.
The Internal Audit team focuses heavily on risk-based audits that help management identify and reduce organizational risk. These projects vary each year and provide a high degree of challenge and diversity. The team also performs internal advisory projects and supports compliance audit responsibilities.
Familiarity with the payment processing industry and common technology control frameworks, including COBIT, NIST Cybersecurity, ISO 27000 series, PCI-DSS, and FFIEC IT Handbook is also preferred.
ESSENTIAL RESPONSIBILITIES:
Conduct risk-based audits including all aspects of the audit lifecycle, including risk assessment, planning, client coordination, fieldwork, data analysis, workpaper documentation, reporting, and remediation validation, with direction from senior team members.

Strong focus on information technology and information security controls in executing integrated, risk-based audits to evaluate the design and effectiveness of internal controls. The auditor will also focus on the integration of IT and business process risk considerations within the audit process.

Familiarity and understanding of technology control application in on-premise environments vs. increased automation of controls within cloud service provider (CSP) environments.

Detailed understanding of IT managed processes, including technology architecture, system build and provisioning, configuration management, performance monitoring, incident management, change management, user access management, disaster recovery, etc.

Evaluate key information security risks including confidentiality, integrity and availability of technology components through review of security operational processes, such as vulnerability management, penetration testing, security logging and monitoring, security incident response, and defense in depth strategies.

Evaluate root cause factors for audit testing exceptions and recommend practical solutions that reduce risk and strengthen business processes and controls.

Ensure audit testing work papers are documented in a consistent and high quality manner while executing project tasks in adherence to established timelines.

Build and develop Internal Audit's brand within the company through meaningful relationship building.

Enable continuous improvement of the Internal Audit department by identifying and communicating enhancement opportunities to department leadership.

Support the development of other team members within the Internal Audit department.
KNOWLEDGE, SKILLS & ABILITIES:
Audit and/or consulting experience in most of these areas:
Information and data security for payment card data and publicly-identifiable information

Technology control application within cloud environments and usage of automated processes and cloud architectures such as CI/CD deployment pipelines, infrastructure-as-code, containerization, etc.

Application security, including segregation of duties and least privileged access

Technology infrastructure security, including mainframe, UNIX/LINUX, Windows, SQL Server and Oracle database

Integration of business process controls with supporting technologies. Business process workflow documentation, including identification of key risks and the corresponding business and technology controls

Systems development, project management and change management

IT infrastructure design, management and operations

Business continuity and disaster recovery
Ability to work in a complex and evolving environment.

Demonstrate strong project management and execution skills, including: prioritizing tasks, balancing workload, anticipating next steps, and adapting to change.

Tailor project approaches based on areas of key risks. Critically evaluate audit procedures to maximize the value of each audit project.

Strong communication and presentation skills with an ability to tailor communications to different audiences.

Pursue work with enthusiasm, energy, drive and team collaboration.

Establish and build effective relationships.

Collaborate with management and senior leadership to improve internal controls and processes.

Assist and provide guidance to the Internal Audit staff, when needed; train staff during fieldwork.

Proactively communicate issues with colleagues and obtain agreement on audit findings and practical recommendations with control owners prior to presentation to management.
REQUIRED QUALIFICATIONS:
+ years of relevant audit and risk management experience.

Knowledge of auditing principles and practices, and the analysis and reporting of audit information.

Bachelor's degree in Auditing, Business Management or Information Technology.

Merchant Acquiring / Payment Processing, Card Issuance, and Private-label Consumer Solutions industry experience preferred.

Experience with internal control frameworks, including COBIT, FFIEC, PCI DSS, Sarbanes-Oxley, ISO27001, and ITIL

CIA, CISA, CISM, CISSP or other relevant certifications are preferred.

Big Four audit or risk advisory experience preferred

10-15% travel requirement, including some international travel
Global Payments Inc. is an equal opportunity employer.
Global Payments provides equal employment opportunities to all employees and applicants for employment without regard to race, color, religion, sex (including pregnancy), national origin, ancestry, age, marital status, sexual orientation, gender identity or expression, disability, veteran status, genetic information or any other basis protected by law. Those applicants requiring reasonable accommodation to the application and/or interview process should notify a representative of the Human Resources Department.