Revenue Cycle Specialist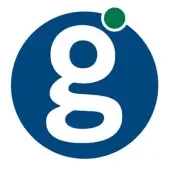 Global Payments
Administration
Salt Lake City, UT, USA
Posted on Wednesday, October 18, 2023
Every day, Global Payments makes it possible for millions of people to move money between buyers and sellers using our payments solutions for credit, debit, prepaid and merchant services. Our worldwide team helps over 3 million companies, more than 1,300 financial institutions and over 600 million cardholders grow with confidence and achieve amazing results. We are driven by our passion for success and we are proud to deliver best-in-class payment technology and software solutions. Join our dynamic team and make your mark on the payments technology landscape of tomorrow.
JOB DESCRIPTION:

AdvancedMD is hiring a revenue cycle specialist to work directly with clients to identify, prioritize and manage strategic needs for an efficient service workflow and optimal A/R outcomes. The revenue cycle specialist will manage a broad array of functions within the revenue cycle, including: claims resolution, payer tracking and trending, website access, claims status inquiries, client training and contact with the clearinghouse and carriers.
At AdvancedMD we are driven by your success. We engage your unique talents and perspectives. We welcome your ideas on how to do things differently and better. In your efforts to achieve, learn and grow, we support you all the way. If success motivates you, you belong at AdvancedMD.

Medical practitioners across the country turn to AdvancedMD for fully integrated Electronic Health Record (EHR) and Practice Management solutions they can trust. We are one of the nation's largest providers of cloud medical practice optimization software and a leader in cloud electronic health record (EHR), practice management, medical scheduling software, and billing applications for medical practices and medical billing services.


RESPONSIBILITIES:
Identify and analyze payer reimbursement and denial trends
Provide client proactive feedback and training on trends and following best practices
Act as the subject matter expert for the AdvancedMD system
Proactively build client specific claim edits to avoid future claim denials
Verify system setup and accuracy
Communicate and manage internal and external requirements and expectation
Manage multiple client accounts and requirements at one time
Work closely with operations and revenue cycle service leadership
Correct Claims pre-submission for identified edits that will or could prevent a claim denial or delay
Accountable for keeping up with AdvancedMD system/product changes
QUALIFICATIONS:
5+ years of medical billing experience with a minimum of 3 years in at least one of the following specialties required: Dermatology, Pediatric, Otolaryngology, Pulmonary, Cardiology, OBGYN, Gastroenterology, Rheumatology and Orthopedic
2-3 years of client training experience required
Strong analytical skills including the ability to quickly identify trends and problems
Must have a deep understanding of the Medical Billing Process and Industry Standard
Strong understanding of our AdvancedMD product
Knowledge of Medicare, Medicaid and commercial payer's claims and appeals processing
Ability to manage and fulfill client expectations
Excellent communication and organizational skills with a customer service focus
Understanding of third party vendor and clearinghouse processes
Deep understanding of CCI edits and carrier specific coding edits for the above mentioned specialties.
Knowledge/understanding of electronic claim files, data elements, and paper claim forms and requirements
Global Payments Inc. is an equal opportunity employer.
Global Payments provides equal employment opportunities to all employees and applicants for employment without regard to race, color, religion, sex (including pregnancy), national origin, ancestry, age, marital status, sexual orientation, gender identity or expression, disability, veteran status, genetic information or any other basis protected by law. Those applicants requiring reasonable accommodation to the application and/or interview process should notify a representative of the Human Resources Department.