Client Advocate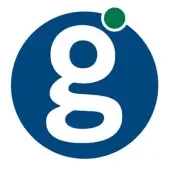 Global Payments
Legal
lindon, ut, usa
Posted on Friday, October 20, 2023
Every day, Global Payments makes it possible for millions of people to move money between buyers and sellers using our payments solutions for credit, debit, prepaid and merchant services. Our worldwide team helps over 3 million companies, more than 1,300 financial institutions and over 600 million cardholders grow with confidence and achieve amazing results. We are driven by our passion for success and we are proud to deliver best-in-class payment technology and software solutions. Join our dynamic team and make your mark on the payments technology landscape of tomorrow.
Purpose
Client Advocacy's mission is to deliver differentiated experiences that literally make our clients more successful in achieving their vision. This is accomplished through collaboration, consulting and advocacy.
Done well, we will create positive business outcomes for Global Payments Integrated.
A Client Advocate is cross-trained and multi-skilled with a deep understanding of the payment processing industry. We are responsible for delivering relationship management level support to Global Payments Integrated's general portfolio. This is accomplished through proactive engagement and connecting the value of our integrated solutions to the success of their business. By demonstrating strong skills in the areas of empathy, negotiation, interpersonal communication and problem solving skills; we will maintain long term client relations with the existing customer base while reducing attrition and increasing revenue.
The Client Advocate will research complex issues to identify root cause and work with leadership so long term solutions to process and/or service failure points are continuously implemented. This position is instrumental in identifying, and sharing feedback on, competitive activity and client feedback within each market.

Essential Duties
Proactively Reach Out and Retain At-Risk Clients
Use of various CRMs -Salesforce, Netsuite, etc., internal tools and programs to help aid our clients and their accounts

Resolution may involve investigation into client's support history or needs analysis based on client's business needs

Report on client interactions to drive key learnings for management and the company

Proactively engage these clients via phone and email to drive the value of our service and solutions directly to the success of their business

Maintain relationships with prior clients to help service their accounts when necessary

Address escalations that impact the client continuing to work with the company

Responding to NPS feedback to effectively resolve client concerns

Reaching out to new accounts to train and educate on the complexities integrated processing
Handle-High Volume and High-Risk Pricing Reviews
Have value driven and relationship building conversations with clients while addressing pricing needs

Work together with Client Care and Pricing Analysis teams to address pricing requests through proactive efforts

Negotiate with clients to establish a pricing plan both our company and their business can successfully continue with

Educate and answer client questions in regards to pricing structures, rates, fees, interchange, and statements

Negotiate contract extensions when pricing adjustments are need through the use of Addendums
Business Partner Escalations and Client Experience Campaigns
Effective handling of at-risk client escalations shared through our mutual business Partner relationships

Assist Business Partners with focused campaigns to enhance Client Experience and attrition efforts
Client Support Functions
Responds to inbound IM, phone and email inquiries from internal departments, clients and partners regarding the use of Global Payments Integrated products and services

Acts as central point of contact to high-profile clients, as needed

Maintain ongoing client relationships and account management as needed
This list is not all-inclusive as additional duties may be assigned by the supervisor.
Required Qualifications
1+ years of Customer Service experience

Strong organization and analytical abilities

Detail-oriented

Ability to learn new technologies

Strong leadership skills

Self starter

Highly articulate in phone and email communication

Able to meet standard key performance indicators and service level agreement standards
Preferred Qualifications
Bachelor's Degree

1+ Year in the Credit Card Industry

1+ years of account management or sales
Competencies
GSuite, Gmail

Excel

Microsoft

Netsuite

Salesforce​
Global Payments Inc. is an equal opportunity employer.
Global Payments provides equal employment opportunities to all employees and applicants for employment without regard to race, color, religion, sex (including pregnancy), national origin, ancestry, age, marital status, sexual orientation, gender identity or expression, disability, veteran status, genetic information or any other basis protected by law. Those applicants requiring reasonable accommodation to the application and/or interview process should notify a representative of the Human Resources Department.