VP, Product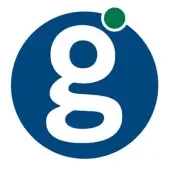 Global Payments
Product
Oklahoma City, OK, USA
Posted on Sunday, October 22, 2023
Every day, Global Payments makes it possible for millions of people to move money between buyers and sellers using our payments solutions for credit, debit, prepaid and merchant services. Our worldwide team helps over 3 million companies, more than 1,300 financial institutions and over 600 million cardholders grow with confidence and achieve amazing results. We are driven by our passion for success and we are proud to deliver best-in-class payment technology and software solutions. Join our dynamic team and make your mark on the payments technology landscape of tomorrow.
Summary:
The Vice President of Product will be responsible for managing Heartland's flagship Retail POS, including associated teams, product roadmaps, and related workstreams. They will be responsible for building teams and processes to sustain current product solutions and prepare for future expansion into new verticals in the retail vertical. This leader will develop a scalable strategy for product development and software delivery, focused on market feedback, competitive benchmarking, as well as strategic alignment with business leaders throughout the organization.
The Vice President of Product will be familiar with the Retail merchant space, this position requires knowledge of all aspects of the software delivery life cycle . This includes, go to market, sales enablement, development and supporting IT ecosystem, architecture and information security, product operations, and legal dependencies. This individual will collaborate closely with peers in functionalized areas of the business on strategic planning, product launch, systems, and the ongoing advancement of the business and drive a culture of innovation and experimentation across all of our cross-functional teams. Additionally this person will determine customer research and product design needs as we accelerate our growth.
Strong leadership skills and the ability to influence management decisions effectively. The ideal candidate will be able to communicate persuasively, build strong relationships, and drive positive change within the organization.This person will be responsible for understanding the development requirements for product delivery and actively planning and distributing the work to product owners within the department along with functionalized development teams. They will work with their team to identify gaps and process changes, to improve the effectiveness of the software product strategy. Success in this position will be measured qualitatively by the successful delivery of products and the scalability of the systems implemented and quantitatively by the output, timeliness, and efficiency of product delivery.
Assigned Product Lines:
Retail Point of Sale

Software data migration application

Mobile applications

CRM for integrated software and payment devices (i.e loyalty, gift & email marketing)

Software Integrations (3rd Party)

Payment certifications for software solutions
This position will lead their teams in established best business practices. It will be their responsibility to ensure agile methodologies are followed and quality standards are met while maintaining predictable delivery dates. They will identify delivery risks and proactively mitigate them while communicating consistently and effectively on a regular schedule to stakeholders.
This role will require in-person and virtual communication with customers, partners, and with the sales field. They will serve as the public face of the products within their group. Being able to passionately and articulately communicate the vision for their product with large and small audiences.
The Vice President of Product will be responsible for reporting the performance of their products and financial impact to the Heartland P&L. A business understanding of revenue metrics and expenses for the products they manage is essential. Additionally, this role will require budget responsibilities and the ability to prepare, manage, and sustain a large budget with the day-to-day support of the finance department. Some travel is required.
Additional responsibilities will include, but are not limited to:
Management Skills:
Manage multiple teams working on concurrent projects.

Understand priority and assign team members in a predictable and responsible manner, accounting for individual workload, product, and competency.

Goal planning and coaching direct reports and downline teams.

Ability to take on tasks and aid their teams as needed
Ability to communicate technical strategy in practical language.
Timely communication within cross-functional departments
Experience and Skills:
BA/BS or equivalent working experience

12+ years in Product Management

Deep experience building SaaS based products at scale

Track record of managing high growth businesses

Experience creating native mobile and mobile responsive applications

Experience leading and growing teams with product led discipline and deep customer empathy

Managing timely deliverables with strong communication and cross functional partnering skills with the ability to gain shared vision on decisions and trade-offs

Actively analyze products' business impact and funnel performance

Experience working with Agile methodologies and leading cross-functional teams.

Experience building solutions for in-store and online software and payment applications.

(Nice to have) 5+ years in software integrated payments
Global Payments Inc. is an equal opportunity employer.
Global Payments provides equal employment opportunities to all employees and applicants for employment without regard to race, color, religion, sex (including pregnancy), national origin, ancestry, age, marital status, sexual orientation, gender identity or expression, disability, veteran status, genetic information or any other basis protected by law. Those applicants requiring reasonable accommodation to the application and/or interview process should notify a representative of the Human Resources Department.