Technical Support Supervisor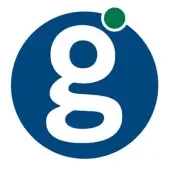 Global Payments
IT, People & HR, Customer Service, Operations
lindon, ut, usa
Posted on Tuesday, October 31, 2023
Every day, Global Payments makes it possible for millions of people to move money between buyers and sellers using our payments solutions for credit, debit, prepaid and merchant services. Our worldwide team helps over 3 million companies, more than 1,300 financial institutions and over 600 million cardholders grow with confidence and achieve amazing results. We are driven by our passion for success and we are proud to deliver best-in-class payment technology and software solutions. Join our dynamic team and make your mark on the payments technology landscape of tomorrow.
Summary of This Role
Manages the departmental operations for the call center. Interacts with client leadership requiring issue resolution. Oversees the efficiency/quality of monitoring call volumes ensuring Service Level Agreements are maintained. Plans, directs, supervises, and evaluates work flow. Conducts call pattern forecasting activities. Establishes procedures and scripts used by team members. Improves processes, procedures, and productivity based on statistics (total calls, average number of calls on hold, hold times, etc.). Ensures that reporting is accurate and is completed in a timely manner. Manages call list including verifying tracking processes, contact attempts, etc. Resolves systems problems that may affect departmental standards.
What Part Will You Play?
Handles the daily operations of individual teams in a productive manner to maintain contracted client performance standards. Monitors the time and attendance and adherence of policy for team members to include any necessary training. Coaches, develops and counsels existing team member to higher performance. Hires new team members.
Conducts training for customer service processes for team members, clients and merchants (as applicable). Reinforces training (post classroom or on the job) through day to day interactions.
Meets with Clients and Leadership team to participate in call quality calibration and operations meetings to understand Client needs and deliver to expectation. Collaborates with the Account management and/or other teams to ensure contractual requirements are met.
Educates team members on quality assurance and productivity. Monitors work queues, assigns daily work and verifies completion to achieve service level standards. Adjusts daily staffing work plans to meet business needs as changes occur. Creates and adjusts staff schedules to effectively manage volumes. Recommends changes in work processes to increase productivity and efficiency. Audits agent system activity to ensure policy compliance. Manages escalated Customer issues that are not resolved at the agent level.
Provides recommendations to reduce and/or eliminate issues that impact overall service quality. Tracks and reports to appropriate teams for further research and action.
Suggests improvement to products and services for future needs.
Not an exhaustive list; other duties as assigned.
What Are We Looking For in This Role?
Minimum Qualifications
Bachelor's Degree
Relevant Experience or Degree in: related field of study from an accredited university is preferred. Relevant experience in lieu of a degree will be considered.
Typically a minimum of 4 years
related professional experience

Preferred Qualifications
What Are Our Desired Skills and Capabilities?

None Identified
Global Payments Inc. is an equal opportunity employer.
Global Payments provides equal employment opportunities to all employees and applicants for employment without regard to race, color, religion, sex (including pregnancy), national origin, ancestry, age, marital status, sexual orientation, gender identity or expression, disability, veteran status, genetic information or any other basis protected by law. Those applicants requiring reasonable accommodation to the application and/or interview process should notify a representative of the Human Resources Department.