Technical Support Representative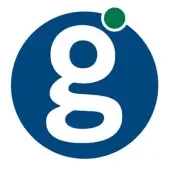 Global Payments
IT, Customer Service
Troy, MI, USA
Posted on Saturday, November 4, 2023
Every day, Global Payments makes it possible for millions of people to move money between buyers and sellers using our payments solutions for credit, debit, prepaid and merchant services. Our worldwide team helps over 3 million companies, more than 1,300 financial institutions and over 600 million cardholders grow with confidence and achieve amazing results. We are driven by our passion for success and we are proud to deliver best-in-class payment technology and software solutions. Join our dynamic team and make your mark on the payments technology landscape of tomorrow.
Overview
Individuals in this role support our proprietary restaurant products and applications. This position operates in a help desk environment and is responsible for supporting and resolving product installation inquiries, product change requests, product administration, 3rd party vendor communication as well as addressing end user questions.
Individuals in this role are responsible for providing dependable and timely resolution to customer service requests via telephone, chat (e.g., Slack, G-chat), text, and email. Inquiries are to be handled in a professional and efficient manner, following departmental policies and procedures. Individuals in this role must be self-motivated, able to multi-task and possess the ability to handle high technical support call volume.
Over time, individuals in these roles are required to develop an in-depth knowledge of our existing customer base, processes, and products.
This role may be in-office, remote, or hybrid. It is a *non-exempt (hourly) role, which will support one, or several, of our products.
*varies by country
Job Responsibilities
· Resolve customer issues/requests via established procedures, including product usage questions.
· Use case-logging software to record client contact and actions accurately and concisely in our CRM platform.
· Follow departmental procedures regarding customer call etiquette.
· Learn, build, and maintain detailed knowledge of products, practices, and procedures to better serve our customers.
· Cooperate and communicate with team members to meet departmental goals; provide feedback on the status of service tickets, outstanding issues/concerns, etc.
· Handle a daily workload of a defined number of cases/inbound requests (based on role).
· Attend and participate in organizational meetings (e.g., team, department, company).
· Adhere to work schedules as defined and be available when contacted during work hours; adhere to attendance requirements.
· Demonstrate virtual operating principles (e.g., be on camera, respond in a timely manner to inquiries, maintain professionalism, eliminate/minimize non-work distractions, etc.).
· Be familiar with and follow established communication channels, following departmental procedures regarding escalation of calls.
· Be open and receptive to coaching and willing to learn new concepts; demonstrate agility in learning and adjust behaviors as technology changes.
· Complete assigned training courses on a timely basis and actively participate in our performance management process (4Talks).
· Follow company policies and procedures.
· Perform other duties as requested (e.g., project work; assisting other team members; etc.).
Required Skills and Competencies
· Computer Proficiency – Demonstrated proficiency in using computers with the ability to simultaneously type/record issues and resolutions. Demonstrated knowledge of technical
terms.
· Customer Service – The ability to demonstrate empathy and positivity while aiding in the resolution of technical issues; the ability to focus on each customer call without distraction, and
do so in a calm, deliberate manner.
· Active Listening – The ability to listen attentively, comprehend and reflect on what is being said, to respond appropriately, and retain information for later recall.
· Communication – The ability to explain technical issues clearly, both verbally and in writing; as well as to adjust direction based upon the knowledge/ability of the customer.
· Reading Comprehension – The ability to read, comprehend, and then provide clear, concise direction.
· Patience – The capacity to resolve repetitive issues without anger or frustration.
· Diagnostic – The ability to determine the root cause of issues quickly and accurately while adhering to established protocols.
· Problem Solving – The ability to determine and take the steps necessary to correct issues.
· Time Management – The ability to quickly and accurately close cases (knowing when to resolve or to escalate calls) and to prioritize tasks.
· Collaboration – The capacity to be kind, considerate and work with a diverse group of individuals.
Education & Experience
· High School Diploma or GED.
· Demonstrated basic math skills.
· Knowledge of Office and Google product suites.
· Knowledge and proficiency in one or more of the following may be re quired: Linux, TCP/IP, networking configuration, SQL, or DHCP.
· Experience using case-logging software (Salesforce preferred).
· Call center or remote technical support experience may be helpful.
· Restaurant experience is a plus; in some roles, this may be required.
· Bi-lingual (Spanish-speaking; French-speaking) is a plus.
Work Schedule
Our Support Center is comprised of multiple departments across varying product lines and is staffed 24x7x365. Team members' schedules are created to meet the business needs while considering each individual as much as possible. However, greater consideration is given to candidates with the most availability and willingness to be flexible. Team members are scheduled to work 40 hours/week, with most departments requiring one day be a Saturday or Sunday.
Equipment
You will be provided with a company-issued laptop. A monitor, mouse, keyboard, and headset will also be provided depending upon the candidate's preference.
Travel
Limited (10%) to none.
There may be times when a need arises for a technician to be on-site to assist and/or guide a customer. While these instances are rare, it is important to note it is possible.
Other Duties
This job description is not designed to cover or contain a comprehensive listing of activities, duties or responsibilities that are required of the team member for this job. Duties, responsibilities, and activities may change at any time with or without notice based upon business needs. Team members are expected to be flexible as such changes occur.
Global Payments Inc. is an equal opportunity employer.
Global Payments provides equal employment opportunities to all employees and applicants for employment without regard to race, color, religion, sex (including pregnancy), national origin, ancestry, age, marital status, sexual orientation, gender identity or expression, disability, veteran status, genetic information or any other basis protected by law. Those applicants requiring reasonable accommodation to the application and/or interview process should notify a representative of the Human Resources Department.