Material Supply Specialist II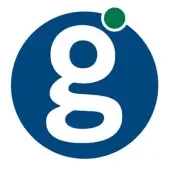 Global Payments
Columbus, OH, USA
Posted on Thursday, November 9, 2023
Every day, Global Payments makes it possible for millions of people to move money between buyers and sellers using our payments solutions for credit, debit, prepaid and merchant services. Our worldwide team helps over 3 million companies, more than 1,300 financial institutions and over 600 million cardholders grow with confidence and achieve amazing results. We are driven by our passion for success and we are proud to deliver best-in-class payment technology and software solutions. Join our dynamic team and make your mark on the payments technology landscape of tomorrow.
Shift- Monday – Friday 4:00 pm - 12:00 am. This position is required to work on the production floor. Overtime is required as needed.
Summary of This Role
Performs the physical or administrative tasks involved in the shipping, receiving, order fulfillment, storing and distributing of materials, parts, supplies and equipment. Unpacks and checks goods received against purchase orders or invoices, maintains records of received goods and rejects unsatisfactory items. Lifts heavy items and may operate a forklift or box van. Prepares and maintains records of merchandise shipped. Posts weights and shipping charges and prepares goods for final shipment. Examines, stocks and distributes materials in inventory and on manufacturing lines. May prepare kitting packages for assembly production.
What Part Will You Play?
Performs assignments within assigned production area to complete ordering/ staging inventory for production operators and operate a forklift/ box van/ other large machines to transport material. Assists with shipping/ receiving duties to include verifying shipment, scheduling purchase orders, and adjustments to inventoried items (consolidating locations, destruction of inactive stock, pulling samples, packaging, etc.).
Demonstrates ability to identify routine shipping/ delivery discrepancies for internal customers. Troubleshoots routine production and inventory issues. Recognizes and reports inventory discrepancies and reconcile each work order to maintain system/ inventory integrity.
Assists with production process by occasionally operating a large/ complex production machine in functional area to demonstrate a basic knowledge of entire production process to determine and ensure proper workflow (awareness of Service Level Agreement importance).
Maintains a clean, safe and organized work area following the "5S" Program (Sort, Straighten, Shine, Standardize, Sustain) including Safety and Security, to enable "Just in Time" manufacturing. Coordinates with others to improve overall department audit score.
What Are We Looking For in This Role?
Minimum Qualifications
High School Diploma or Equivalent
Typically Minimum 2 Years Relevant Exp
Manufacturing, inventory, warehouse operations
What Are Our Desired Skills and Capabilities?
Skills / Knowledge - Has substantial understanding of the job and applies knowledge and skills to complete a wide range of tasks.
Job Complexity - Works on assignments that are routine to moderately difficult, requiring some decision in resolving issues or in making recommendations.
Supervision - Normally receives little instruction on daily work, general instructions on newly introduced assignments.
Research Skills - Ability to research complex problems in shipping/delivering and inventory
Computer skills - Knowledge in applicable software (e.g., Microsoft Office, Lotus Notes, Dynamic)
The position listed in this requisition is ineligible for the referral bonus award program.
Global Payments Inc. is an equal opportunity employer.
Global Payments provides equal employment opportunities to all employees and applicants for employment without regard to race, color, religion, sex (including pregnancy), national origin, ancestry, age, marital status, sexual orientation, gender identity or expression, disability, veteran status, genetic information or any other basis protected by law. Those applicants requiring reasonable accommodation to the application and/or interview process should notify a representative of the Human Resources Department.