Associate Operations Analyst (Richardson, TX)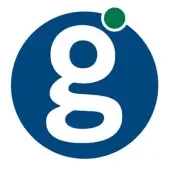 Global Payments
IT, Operations
Plano, TX, USA
Posted on Thursday, November 9, 2023
Every day, Global Payments makes it possible for millions of people to move money between buyers and sellers using our payments solutions for credit, debit, prepaid and merchant services. Our worldwide team helps over 3 million companies, more than 1,300 financial institutions and over 600 million cardholders grow with confidence and achieve amazing results. We are driven by our passion for success and we are proud to deliver best-in-class payment technology and software solutions. Join our dynamic team and make your mark on the payments technology landscape of tomorrow.
Summary of This Role- 3 days - 12 hour shifts with alternating Saturdays - in Richardson, TX office
Responsible for the analyzing of system performance to ensure optimal processing efficiency. Works closely with IT Technical and Application Support teams in identifying and resolving processing issues. Develops and administers multiple software packages involved in the analyzing of system and batch performance. Performs problem determination, analysis and executes corrective action. Creates and maintains various analytical reports utilized by both technical and business owners. Supports all Business Continuity activities. Provides operational support for all conversion/deconversion activities. Communicates with both internal/external clients.
What Part Will You Play?
Gathers and maintains data from a database for more experienced peers to create business metric reports across mainframe and distributed environments that determine processing performance for Senior and Executive Management. Assists with the maintenance of predictive modeling tools that proactively assess processing performance and future client needs as directed.
Assists with the administration of automation products, applications, and business processes by utilizing built-in tools to maintain data and spreadsheet reporting as directed.
Assists with providing training and communication to production teams and gathers data for trending, decisioning, and reporting to ensure smooth "go live" when new systems or processes are moved to production.
Assist with identification of tuning opportunities to improve run-time optimization and work with business/ application team to remedy issues. Assist with developing and maintaining basic analytical tools utilizing statistical data to identify opportunities for improvement and consistency across multiple environments.
Assist in gathering data needed to maintain continuous line of communications, keeping internal partners informed of all critical issues.
What Are We Looking For in This Role?
Minimum Qualifications
Bachelor's Degree
Relevant Experience or Degree in: Information Technology or Business related study; relevant experience in lieu of education
Typically No Relevant Experience Required

Preferred Qualifications
Bachelor's Degree
IT or Business related study
Typically Minimum 2 Years Relevant Exp
Operations experience with CA, BMC or IBM suite of products
What Are Our Desired Skills and Capabilities?
Skills / Knowledge - Acquires and applies job skills and learns company policies and procedures to complete assigned routine tasks.
Job Complexity - Works on assignments that are routine to semi-routine in nature, requiring limited decision outside of stated processes, but recognizes the need for occasional deviation from accepted practice. Has little or no role in the decision-making.
Supervision - Normally receives detailed instructions and follows established procedures on all work, requires instructions on all assignments. Works under close supervision.
Multi tasking - Ability to multi task and adapt to several projects at time.
Mainframe/distributed experience - Ability to understand concepts of mainframe and/or distributed work and processes tied to them.
Application/Productivity software - Advanced knowledge of software such as Microsoft suite, SQL, DB2 etc.
Global Payments Inc. is an equal opportunity employer.
Global Payments provides equal employment opportunities to all employees and applicants for employment without regard to race, color, religion, sex (including pregnancy), national origin, ancestry, age, marital status, sexual orientation, gender identity or expression, disability, veteran status, genetic information or any other basis protected by law. Those applicants requiring reasonable accommodation to the application and/or interview process should notify a representative of the Human Resources Department.