Machine Operator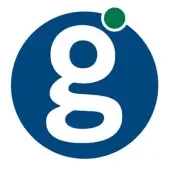 Global Payments
Columbus, OH, USA
Posted on Thursday, November 9, 2023
Every day, Global Payments makes it possible for millions of people to move money between buyers and sellers using our payments solutions for credit, debit, prepaid and merchant services. Our worldwide team helps over 3 million companies, more than 1,300 financial institutions and over 600 million cardholders grow with confidence and achieve amazing results. We are driven by our passion for success and we are proud to deliver best-in-class payment technology and software solutions. Join our dynamic team and make your mark on the payments technology landscape of tomorrow.
A shift week days: Tuesday – Friday, 5:45 AM-5:00 PM. This position is required to work on the production floor. Overtime is required as needed.
Summary of This Role
Sets up and operates a variety of automated machines (e.g. several different folders, Muller, die cutter or cutter) used in the production of the company's product. Responsible for the overall operation of machinery including actions such as feeding, folding ,cutting, stitching of materials, adjusting settings, making minor repairs and pulling, inspecting and packaging finished product.
What Part Will You Play?
Begins to learn the functionality of various Finishing machines (e.g. folder, Muller, die cutter, guillotine cutter, saddle stitcher, etc.) and processes by locating the correct job materials/tickets on the finishing floor and reviewing job specification sheet(s) to complete finishing work for assigned jobs, as directed.
Reviews production samples with leadership and/or senior level operator during production to ensure adherence to client specifications and quality checklists.
Packages finished product in cartons, boxes, or pallets, as directed and reviews completed packaging with more experienced operators to ensure adherence to ticket instructions, prior to routing for shipment.
Learns to document/enter job information such as material usage/scrap and production time required for cost tracking/client billing.
What Are We Looking For in This Role?
Minimum Qualifications
High School Diploma or Equivalent
Typically No Relevant Experience Required

Preferred Qualifications
Prefer 2 years fast production machine experience.
What Are Our Desired Skills and Capabilities?
Skills / Knowledge - Acquires and applies job skills and learns company policies and procedures to complete assigned routine tasks.
Job Complexity - Works on assignments that are routine to semi-routine in nature, requiring limited decision outside of stated processes, but recognizes the need for occasional deviation from accepted practice. Has little or no role in the decision-making.
Supervision - Normally receives detailed instructions and follows established procedures on all work, requires instructions on all assignments. Works under close supervision.
The position listed in this requisition is ineligible for the referral bonus award program.
Global Payments Inc. is an equal opportunity employer.
Global Payments provides equal employment opportunities to all employees and applicants for employment without regard to race, color, religion, sex (including pregnancy), national origin, ancestry, age, marital status, sexual orientation, gender identity or expression, disability, veteran status, genetic information or any other basis protected by law. Those applicants requiring reasonable accommodation to the application and/or interview process should notify a representative of the Human Resources Department.