Manual Operator II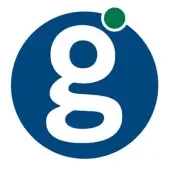 Global Payments
Columbus, GA, USA
Posted on Saturday, November 11, 2023
Every day, Global Payments makes it possible for millions of people to move money between buyers and sellers using our payments solutions for credit, debit, prepaid and merchant services. Our worldwide team helps over 3 million companies, more than 1,300 financial institutions and over 600 million cardholders grow with confidence and achieve amazing results. We are driven by our passion for success and we are proud to deliver best-in-class payment technology and software solutions. Join our dynamic team and make your mark on the payments technology landscape of tomorrow.
D-Shift 4 days on 3 days off and 3 days on 4 days off
(Saturday-Tuesday 5:45pm-6am)(Saturday-Monday) 5:45pm-6am
Summary of This Role
Using both machine and manual procedures may receive, separate, process, pack and/or deliver in process work or completed work in a zero defect environment. Utilizes multiple data bases to record and track work, including verifying addresses worldwide, printing labels, verifying proper contents, issuing product, and documents work status. Identifies errors, returns, or exceptions and handles according to client specifications. Is the last point of verification to insure accurate output of client information.
What Part Will You Play?
Identifies and gathers required collaterals (e.g. inserts, forms, letters, card carriers, envelopes, labels, etc.) for assigned production job order; organizes according to priority and order of work to provide for efficient workflow and assembly. Verifies amount/type of collateral against job order and delivers for change of control to production.
Initiates start-up and operation process for machine production (e.g. printing shipping labels, attaching cards to card carriers, sealing envelopes, etc.) of one-off or specialized requirements specified by the client and not ordinarily covered under Machine Operator duties.
Performs manual pre-work or specialty processes that are completed prior to automated/machine production (e.g. separating, packing, counting, loading, affixing labels, and scanning or issuing collaterals such as cards within a specific area of card processing, card shop, card vault, express mail, mail sort or specialty departments).
Records status of work in progress into a proprietary database, provides to leadership for sensitive item accountability and reviews level of compliance with applicable Service Level Agreements (SLA). Understanding correct client specific standards for manual work to be processed and compliance with SLAs, inspects 100% of work in a zero defect environment.
Reconciles collaterals between completed, work in progress, and collateral inventory to ensure sensitive item accountability. Learns and assists more experienced Manual Operators to serve as last touch point and quality review for outgoing finished products.
Operates various software systems used to track, review, access, and invoice clients for reimbursable work (e.g., labeling, postage, delivery, etc.).
What Are We Looking For in This Role?
Minimum Qualifications
High School Diploma or Equivalent
Typically Minimum 2 Years Relevant Exp
Demonstrated experience in production or office environment where accuracy and accountability are essential
What Are Our Desired Skills and Capabilities?
Skills / Knowledge - Has substantial understanding of the job and applies knowledge and skills to complete a wide range of tasks.
Job Complexity - Works on assignments that are routine to moderately difficult, requiring some decision in resolving issues or in making recommendations.
Supervision - Normally receives little instruction on daily work, general instructions on newly introduced assignments.
Attention to detail - Accurate, quick, and repetitive visual focus of numbers/names/places for organizing and processing work
The position listed in this requisition is ineligible for the referral bonus award program.
Global Payments Inc. is an equal opportunity employer.
Global Payments provides equal employment opportunities to all employees and applicants for employment without regard to race, color, religion, sex (including pregnancy), national origin, ancestry, age, marital status, sexual orientation, gender identity or expression, disability, veteran status, genetic information or any other basis protected by law. Those applicants requiring reasonable accommodation to the application and/or interview process should notify a representative of the Human Resources Department.