Security Associate II (night shift)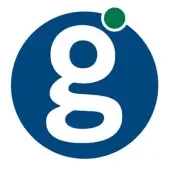 Global Payments
Columbus, GA, USA
Posted on Thursday, November 16, 2023
Every day, Global Payments makes it possible for millions of people to move money between buyers and sellers using our payments solutions for credit, debit, prepaid and merchant services. Our worldwide team helps over 3 million companies, more than 1,300 financial institutions and over 600 million cardholders grow with confidence and achieve amazing results. We are driven by our passion for success and we are proud to deliver best-in-class payment technology and software solutions. Join our dynamic team and make your mark on the payments technology landscape of tomorrow.
$18/HR
12 hour work days (7PM-7AM), 3.5 days on, 3.5 days off.
Mandatory overtime average of 42 hours per week
Benefits include:
Excellent medical, dental, vision
Tuition assistance,
PTO
Paid Family Leave
Summary of This Role
Maintain the safety and security of the organization's employees, clients, visitors, and property to facilitate compliance with facility policies or to assist business needs. Monitor facility environment via patrols, local access control system, closed circuit television (CCTV), alarm panels, fire system, building automation, visitor management system, etc. Inspect grounds and premises according to established schedules personally and/or with electronic surveillance equipment; report intruders or incidents to central security control or to external security or police agencies. Maintain plant and office physical security, automated security systems, and employee identification card system. Maintain various logs for communication, audit purposes, and traceability (Shift change, VISA, MasterCard, client audits, etc.) Greet visitors; establish their reasons for being on the organization's premises, and issue visitor passes to ensure that access to all buildings and premises is controlled. Respond promptly to requests for assistance from employees to ensure their safety and security.
What Part Will You Play?
Investigates and responds to alarms, reported events, disturbances, or environmental concerns while coordinating actions with the Global Security Command Center.
Provides medical or safety assistance, including Automated External Defibrillator (AED), Cardiopulmonary Resuscitation (CPR), etc. as certifications allow for team members, clients, or guests based upon each situation.
Conducts post-accident reviews to determine root cause of events for Human Resources, Facilities, Physical Security, etc. due to Workers' Compensation, Occupational Safety and Health Administration (OSHA) Regulations, or general facility safety reasons.
Identifies current or potential issues and reports findings to the appropriate department ensuring the safety of clients, guests, and team members (hazards, vulnerabilities, etc.).
Reports and may assist Global Security Command Center or Security System Analyst in troubleshooting of localized software or computer problems.
What Are We Looking For in This Role?
Minimum Qualifications
High School Diploma or Equivalent
Typically Minimum 2 Years Relevant Exp
Prior public safety or corporate security experience

Preferred Qualifications
AED, CPR, 1st Aid Certifications
What Are Our Desired Skills and Capabilities?
Skills / Knowledge - Has substantial understanding of the job and applies knowledge and skills to complete a wide range of tasks.
Job Complexity - Works on assignments that are routine to moderately difficult, requiring some decision in resolving issues or in making recommendations.
Supervision - Normally receives little instruction on daily work, general instructions on newly introduced assignments.
Global Payments Inc. is an equal opportunity employer.
Global Payments provides equal employment opportunities to all employees and applicants for employment without regard to race, color, religion, sex (including pregnancy), national origin, ancestry, age, marital status, sexual orientation, gender identity or expression, disability, veteran status, genetic information or any other basis protected by law. Those applicants requiring reasonable accommodation to the application and/or interview process should notify a representative of the Human Resources Department.