Payment Operations Analyst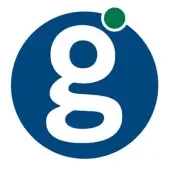 Global Payments
IT, Operations
Remote · Boston, MA, USA
Posted on Saturday, November 18, 2023
Every day, Global Payments makes it possible for millions of people to move money between buyers and sellers using our payments solutions for credit, debit, prepaid and merchant services. Our worldwide team helps over 3 million companies, more than 1,300 financial institutions and over 600 million cardholders grow with confidence and achieve amazing results. We are driven by our passion for success and we are proud to deliver best-in-class payment technology and software solutions. Join our dynamic team and make your mark on the payments technology landscape of tomorrow.
This position is eligible to be considered for remote hiring anywhere in the USA

The Payment Operations Analyst is a vital role within the MineralTree Payment Operations Team. In this role you will be responsible for analyzing our supplier network, producing client-facing spend analysis reports, and providing insightful reporting on key revenue drivers and business performance KPI's. You will be responsible for designing and delivering weekly and monthly updates to leadership on business performance trends and insights, analyzing data from a variety of sources, and presenting the findings to key stakeholders, as well as maintaining accurate revenue reporting in partnership with our Finance team.
We are looking for a self-driven, detail-oriented candidate who has demonstrated success in designing and analyzing robust data sets from multiple sources, and experience driving efficiencies while managing multiple deadlines. This individual must have extensive experience in Microsoft Excel, Google Sheets, and other analytical tools. Tableau, Sigma, and Salesforce experience is a plus. The ideal candidate must be able to operate in a fast-paced, collaborative environment that will require the individual to engage with a variety of cross-functional internal and external partners to execute on the following:
Responsibilities:
Create informative and interactive data analysis, including customer-facing visualization, using analytics tools such as Sigma Computing, as well as MS Excel and Google Sheets

Manage monthly revenue reporting routines, including QA and reconciliation of revenue reporting and timely submission to Finance

Collaborate with internal business partners to understand requirements and conceive solutions that enable decision making, including but not limited to, weekly/monthly/quarterly performance metric reporting, team scorecards/dashboards, operational performance KPI's, financial reporting and customer-facing materials

Analyze data trends and patterns to identify revenue growth opportunities, areas of risk, as well as areas for improvement and operational efficiencies

Deliver timely monthly/quarterly updates to leadership on business performance, trends, and insights

Execute ad-hoc analysis and reporting

Other duties as required to support the success of MineralTree and our customers
What Are We Looking For in This Role?
Minimum Qualifications
Bachelor's degree in a relevant field (e.g. Business Administration, Computer Science, Analytics, Finance) or equivalent practical experience

4 years of relevant experience in business operations, finance operations, sales operations, or related fields, preferably in the financial services, fintech or software (SaaS) industry

Professional experience working with end-users to meet business needs

What Are Our Desired Qualifications, Skills and Capabilities?
Proven experience in operations analysis and reporting with strong proficiency in spreadsheet tools, particularly Excel and Google Sheets (e.g. advanced formulas, pivot tables, macros, data validation)

Excellent analytical skills with the ability to interpret complex data and provide actionable insights

Proven experience with creating visually appealing and consumable analysis, reports and executive dashboards

Critical thinker with strong problem-solving abilities, and a meticulous attention to detail with the ability to identify and resolve data discrepancies

Experience handling large amounts of data including data from diverse sources that must be transformed to conduct analysis

Ability to comprehend and clearly communicate complex concepts in a fast-paced, dynamic environment and provide strong documentation

Proven ability to work independently, and self-motivated with the ability to prioritize across multiple workstreams, manage multiple projects simultaneously, and meet deadlines

Working understanding of the Commercial Card/B2B payments eco-system a plus

Experience with Tableau or Sigma Computing, SQL, MS Access a plus

Supervision - Normally receives little instruction on day-to-day work, general instructions on new assignments
#LI-Remote
Global Payments Inc. is an equal opportunity employer.
Global Payments provides equal employment opportunities to all employees and applicants for employment without regard to race, color, religion, sex (including pregnancy), national origin, ancestry, age, marital status, sexual orientation, gender identity or expression, disability, veteran status, genetic information or any other basis protected by law. Those applicants requiring reasonable accommodation to the application and/or interview process should notify a representative of the Human Resources Department.